NASCAR in a flash: Phoenix
Phoenix was a good race because  Carl Edwards won the race, and Jimmie Johnson came in second. Subway sponsored the race, and Edwards drove the Subway car and he won. There was only a couple of wrecks in the race. The race ended in a green/white/checkered finish which is like overtime for Nascar.
Towards the end of the race it looked like Johnson had no shot at coming in first, but then there was a caution to give Johnson the chance at winning the race. Edwards had got a jump off the start sending Johnson into third with Keselowski in second. Then Johnson had gained back the second position, but could not catch Edwards.
The race really affected the points for the chase with Johnson in first Dale Earnhardt Jr. and Brad Keselowski tied with eight points behind Johnson. Then in fourth place it is Denny Hamlin then Clint Bowyer in fifth. As long as the positions stay the same it would be cool to see Johnson win his sixth championship that he was denied last year. People have been saying that the Hendrick teams have the advantage for the new car.
The next race is in Las Vegas for the Kobalt Tools 400 on  Fox at 4 p.m.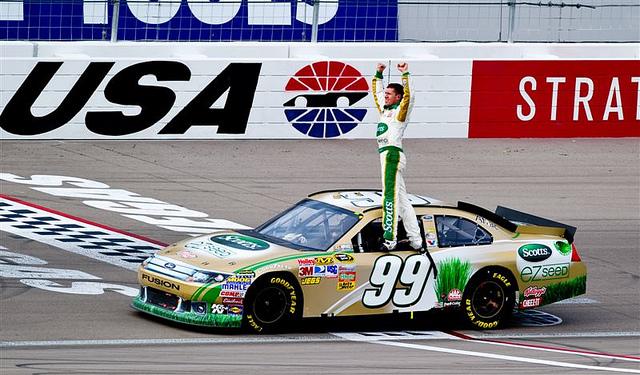 Leave a Comment