Artery Clogger Blogger
This week's restaurant is Sheetz I will be going to different food places around town and eating food that has as many calories as possible. Health nuts beware.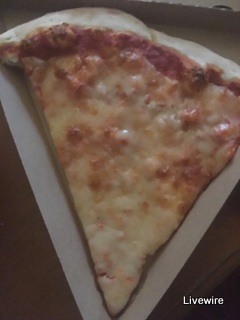 Sheetz has been open since 1952.  That means Sheetz has been open for 65 years.  It started in our hometown Altoona, Pennsylvania.  Sheetz is currently in six states.
The founder, Bob Sheetz, originally bought one of his father's dairy stores.  In the early 1960's is when he added his brother into the business as a part-time worker.
Sheetz is just an amazing place.  It has nearly anything a person could ever want in the store.  It is such a warm and welcoming place.  It has a great menu that varies from frappuccino to burgers.
This Sheetz trip began with a craving for pizza and onions.  I was very skeptical of their pizza since I had never tried it before.
The average slice of pizza is around 1,320 calories.  If a person eat eats two slices of pizza 2,640 calories!  A small serving of onion rings is around 470 calories.   If you eat two slices of pizza, and a serving of onion rings is 3,110 calories.
The pizza was not the worst thing ever.  The initial bite was weird and not appreciated.  It had a very weird texture, and just did not taste right.  After several bites later it started to grow on the taste buds.  It still did not have the best texture, but it began to have a somewhat charming taste.  This pizza is kind of good to be frank.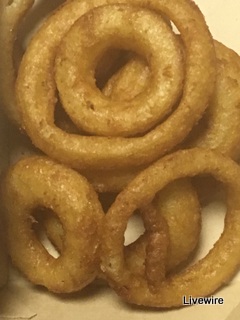 Personally, onion rings are the worst types of food in the entire world.  They just are crunchy, and once you get past the crunch there is a slimy little onion in there greeting your mouth.  There are just super gross, and should not even be a thing.
An all time favorite is Sheetz's slushy.  There are several flavors, and they are all amazing.
 Sheetz is so much more than a convenience store, it is a wonderland.