Lion News
Another life taken due to cancer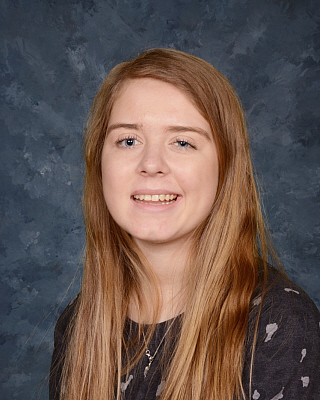 For much of the Altoona community, Monday, April 17 was a little darker: family member, friend, student and classmate Emma Auker succumbed to brain cancer.
Described as "bright and fun-loving" by her classmates, she was diagnosed with a brain tumor last February. Auker was an eleventh grade students at the high school, and she just turned 17 before losing her battle to cancer.
After the news about her loss, many students started to spread awareness for brain cancer. The students wore red to school the day after she passed, showing that many people were aware of her struggles, and were ready to support everyone who knew Auker.
On Wednesday, April 19 a vigil was held in Auker's honor. Many people who attended were encouraged to spread awareness about brain cancer and various tumors. Between 200-300 people attended the vigil.
"I thought the vigil was good because the community came together as a whole," tenth grader Parker Beeler said.
Auker's family has asked that people consider donating to the Brian Morden Foundation. The Brian Morden foundation was created to honor former AASD student Brian, a 19 year old, who battled Ewing's Sarcoma for more than two years. He lost the battle on February 15, 2003, but his family, friends, and many others who only knew Brian by reputation have vowed to continue the fight against this horrible disease.