Collins writing program changes classroom instruction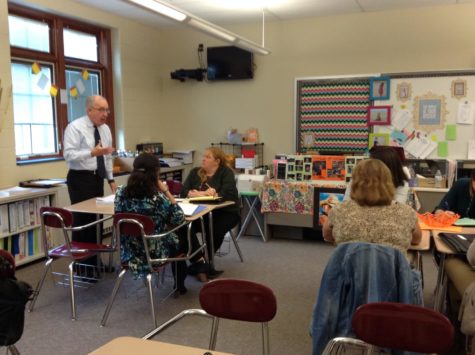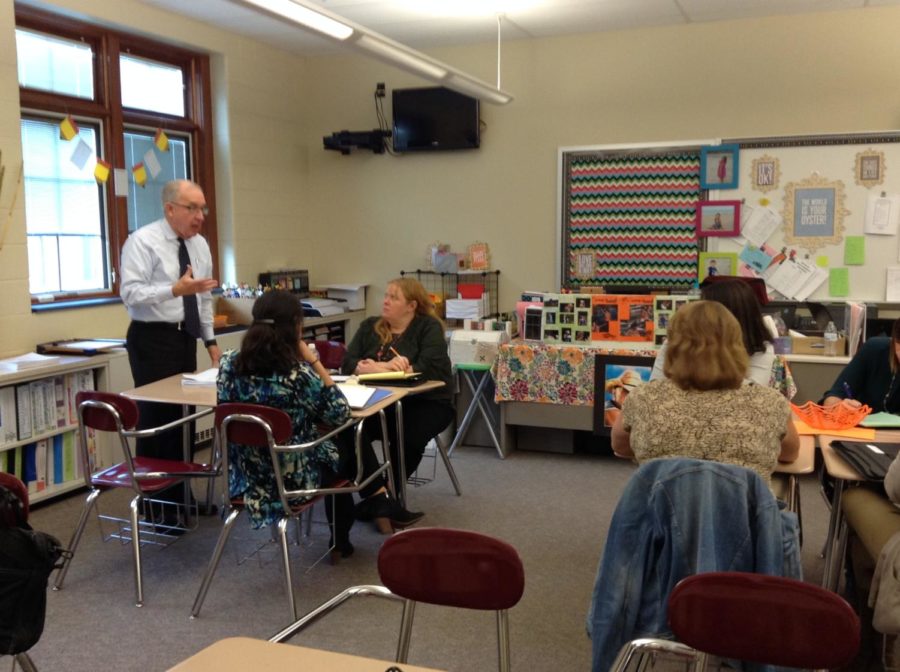 This year the Altoona Area School District started using the Collins Writing program. This program provides a new way of writing for the AASD students. Collins Writing is used in every subject.
Collins Writing uses a system known as "Five Types of Writing". These five types make sure students stay focused and understand topics they are given. Collins Writing is being used not only in the Altoona Area School District but also in classrooms all over the World.
Dr. John Collins, the creator of Collins Writing, was a teacher for many years but for the past 25 years he has been making his program not only to help kids learn and write better but also to help teachers grade and teach in an easier way.
"I wasn't happy with the way I was grading papers. I thought I needed to make it more clear to the kids, not as subjective and to take the personalities out," Dr. Collins said. "It's pretty popular now and people are using it all over the world, but I would be pretty happy if it would become more popular. It has successfully grown of the past 25 years," Collins said.
AAJHS is not the only Pennsylvania school using the program.
"Pennsylvania is a big sate for us. A lot of schools in Texas, Ohio, Michigan, and it is pretty popular in New England because that's where I'm from. And then random places like Australia and other countries in the world," Dr. Collins said.
Dr. Collins may not teach in the classroom anymore but is working with teachers and students across the country.
"I guess I want to help in two ways. When the program is working well the students remember what the teachers are teaching. If you're in math you'll understand if you write about it, if you're in science you'll understand better if you write about it, so I want it to help teachers in Altoona be better teachers. You know a good teacher is a good teacher when their students remember what they were taught. They other part about it is that I want the students to know how to write better.  But I would  be happy with the first result," Collins said.
Elaina Wallace is a ninth grade student at Altoona
"So far I have only written two essays, and they both required for me to use Collins Writing," ninth grader Elaina Wallace said. "I don't like to use it because it takes more time to write."
" I really like it because it makes it easier to write and helps me learn faster," ninth grader Nate Cornelius said.
Collins Writing uses five steps to make sure that the topic is understood.
"I like that there are different types of writing and that every subject uses it because it makes us write more even though I don't like to write," Wallace said.
Collins Writing offers all day practice for students in all grades and in every subject.   English teacher Bridget  Stroh has been teaching at the Altoona Area School District for 20 years. 
"I think that the FCA's (Focus Correction Areas) help improve student writing," ninth grade teacher Bridget Stroh said.  "My first impression was that it was going to be wonderful, that it would be beneficial and easier to grade," Stroh said.
All of the junior high teachers were taught the program late August 2017.
"I like to use type three and four a lot. I've only use type two a couple times, and I almost always use type one for brainstorming," Stroh said.
The Collins Writing program is one of many new initiatives in the school district this year.  Teachers are maintaining folders to track the progress of the program.
View Comments (23)
About the Contributor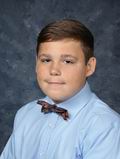 Ben Blackie, Reporter
Ben Blackie is a student at AAJHS. Along with being in the school newspaper, he has been a part of the school's student council since seventh grade. He...