Students react to Cyberslam assembly
The Sept. 22 Cyberslam assembly in the auditorium inspired students to open up about bullying.
Since 1981, the Saltworks theatre academy has traveled to schools to present award-winning, entertaining and educational school assemblies.
According to Saltworks they provide schools with high energy, pertinent assemblies addressing issues like bullying, drugs and alcohol, social media, character education, etc.
Students expressed their definitions of bullying.  
"Someone getting mistreated over and over again," seventh grade student Kaylynn Manly said.  
"Harassing someone repeatedly," eighth grader Justin Fleck said.
According to StopBullying.gov, bullying is an unbalanced power that gets repeated.  
A few students shared the thoughts they had while watching the Cyberslam assembly.
"I was upset for the children who are bullied," ninth grade student Damion Finnegan said.  
According to DoSomething.org, one in ten students drop out of school because of being bullied.  
Actors offered students the opportunity to ask questions after the skit.  Some students wondered if the skit was inspired by real life events since the No bullying website said 52 percent of young aged people report being cyber bullied.  
 Other students tried to get in the mind of the bully.
"(Bullies think) Am I liked/ am I not liked, am I popular, will I get in trouble?" Fleck said.  
Motivational speaker Jeffery Leiken says bullies often think, "I am special so the rules don't apply to me."  
"(Bullies) want to hurt other people because something is happening in their own lives," Manly said.
Students considered what to do if they saw bullying.
"I would tell a teacher," Fleck said.  
According to DoSomething.org, 3.2 million students report being bullied every year.  The Human Rights Campaign said that students are afraid to report bullying because they don't what to be seen as "tattling" or are afraid of what the bully will do if they tell.  It also says that most boys feel they can handle the situation themselves, and the student is not confident in what the teacher will do.
When someone is being bullied they could say something to the person that helped them get through that time.  
"Keep doing what you're doing because you are obviously doing something right," Fleck said.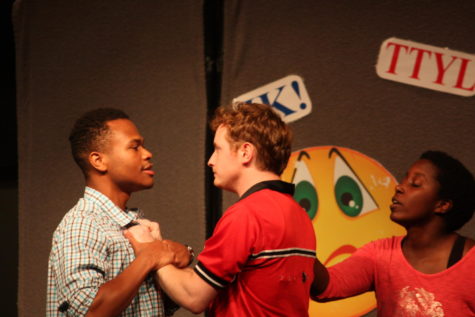 Students guesses on how many students get bullied daily ranged from 3,000- 50,000 Students were surprised to find out that according to DoSomething.org over 160,000 students get bullied daily.  
View Comments (7)
About the Contributor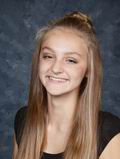 Caley Galarneau, Reporter
Caley Galarneau is very active and loves to be around people. She is one of the Feature Twirlers for the Varsity band. Caley also loves to ride horses...