Welcome to Riverdale!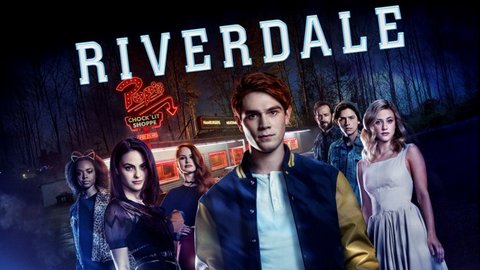 If you haven't watched Riverdale, are you living under a rock?
In the first season of Riverdale we are put on a roller coaster of emotions, between the love triangle that Betty has with Archie and Jughead, and the dramatic introduction of Veronica aka V. With the death of Jason Blossom at Sweetwater River, and Jason's crazy twin sister Cheryl out to get everyone, there's an element in the show that everyone loves. The first season is on Netflix, so go ahead, grab that bag of potato chips and get comfy for a binge session!
The days seemed to take forever for Riverdale fans after the release date for season two came out; hardcore fans may have set a reminder for the day!
Riverdale is based off of the Archie comics made around the 1940's and because of that the show's time era is a mixture of the 40's and 2000's. The Riverdale gang's favorite place to hang out is Pop's diner. Betty, Veronica, Archie and Jughead order their favorite milkshakes while discussing the crimes that are happening in the town of Riverdale. Pop's becomes a hot spot of the town and dark secrets start to lurk around the diner throughout the season.
Like I said earlier, the first episode of Riverdale introduces the characters; Archie and Betty are neighbors and have been best friends since they have been born. Betty falls endlessly in love with Archie. However, Veronica Lodge is introduced into Riverdale because her mother and her run away from New York City to escape Veronica's criminal father. Archie soon starts to fall for Veronica, who is now becoming Betty's best friend: cat fight! Judghead Jones is one of the south side serpent's kids. A south side serpent is a gang who does most of the crimes south of Riverdale. Jughead; however, is nothing like his father as we learn throughout the season. The episode starts off rocky when the murder of Jason Blossom arises. Jason Blossom is the captain of Riverdale's football team. He was last seen with his wicked twin sister Cheryl who is the captain of the cheer squad, nobody suspects his crazy red head sister! Betty, Veronica, Jughead and Archie all come together to figure who killed Jason, and that's where the first episode cuts off.
If you liked that quick summary of the first episode of Riverdale, be on the watch for more details and episodes to come! Tune into the second season of Riverdale every Wednesday night!