A Christmas Story continues perennial tradition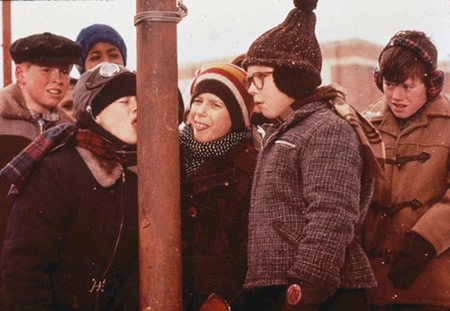 If you're in the yuletide spirit, watching A Christmas Story is the way to go.
Christmas is approaching and nine year-old Ralphie wants only one thing: a Red Ryder Range 200 Shot BB gun. When he mentions it at the dinner table, his mother's immediate reaction is that he'll shoot his eye out. He then decides on a perfect theme for his teacher but her reaction is like his. He fantasizes about what it would be like to be Red Ryder and catch the bad guys. When the big day arrives he gets lots of present under the tree including a lovely gift from his aunt that his mother just adores. But what about the BB gun?
A Christmas Story has a plethora of iconic lines and moments that continue to be spoken of every yuletide season.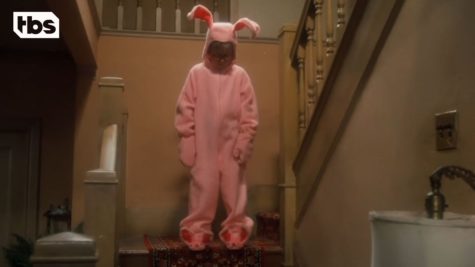 The bunny outfit – Some moms tell you to put on your Sundays's best for the Holiday. Mrs. Parker, oblivious to the humiliation she was putting her son through, ordered him to don the hot pink bunny pajamas his Aunt Clara made for him. Millions of fans hiss at the thought of having to sport the ridiculous get-up; luckily, the Old Man, despite his shortcomings, saved his boy from the continued torture.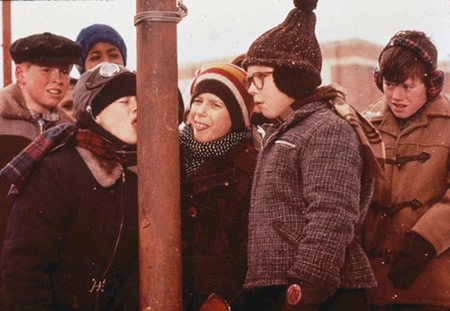 "I triple-dog dare ya!" – There have been numerous schoolyard attempts at disproving the infamous tongue-to-flagpole theory. They've all ended with the cops and the fire department on hand to unhinge would-be-thrill seekers like Flick. It remains one of the most memorable sequences in Bob Clarks's holiday staple.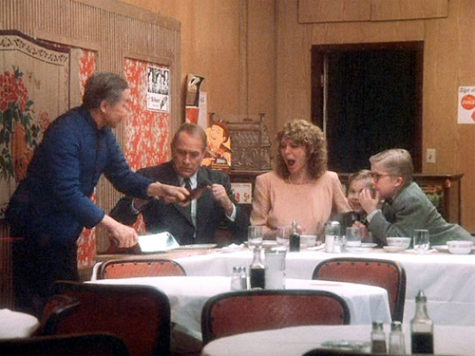 Nothing says Christmas like a Peking duck – Those blasted Bumpus hounds almost ruined the Parker family's Christmas, but the Old Man wouldn't let the mangy mutts have the last laugh. Instead, the whole gang hot-tailed to the Chop-Suey Palace, where a soon-to-be-headless Christmas duck was on the menu. One may want not to make it a tradition, but its always fun to hear an "alternative' take on Deck the Halls!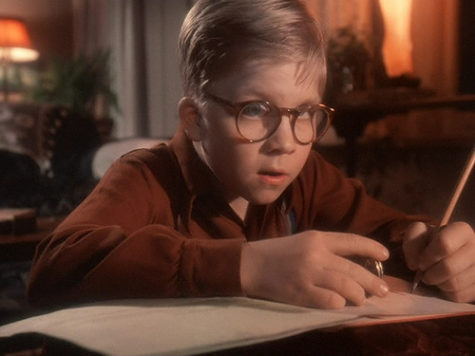 "Be sure to drink your Ovaltine" – Growing up is tough on a kid. When one reaches a certain age, he finds out that Santa Claus isn't real and their world is shattered. When Ralphie discovers that his Little Orphan Annie Decoder Ring was merely a means of a marketing chocolate milk, he learned a lesson about the world to always drink his Ovaltine.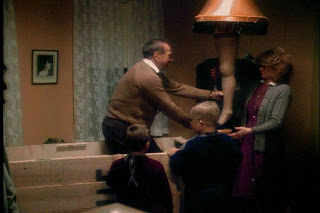 "Nadafinga" – The Old Man's prized possession – the leg lamp – broke into a million little piece. Who can say if Mrs. Parker broke the lamp on purpose? Only she knows for sure. What we do know is the box from which the lamp came from was marked "Fragile" (frageeeley) and that may be the greatest foreshadowing in film history.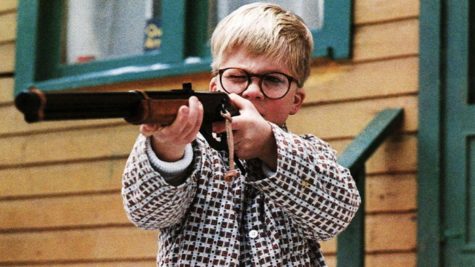 "You'll shoot your eye out!" – Since it was 1983, it's become every mothers default response to almost anything projectile and they will use it to shoot down any attempts for a tyke to get his or her hands on "an official Red Ryder carbine-action 200-shot range model air rifle with a compass in the stock, and this thing that tells time." Even though Ralphie's mother, teacher and Santa Claus himself advise him not to mess with the coveted BB gun, you can't just stop a kid from dreaming.
Ralphie is just a boy with a dream. A Christmas Story never fails to surprise families and bring them together in yuletide season.