Genuine Gianna: D. I. Y. cheap thrills
Making expensive products affordably awesome.
The Clout goggles have made cameos on all the realest real ones, we're talking Lil' Yachty, Playboi Carti, Denzel Curry and my boy Kurt Cobain. R.I.P Cobain. These bad boys retail at about $320. So what does one say, lets get that primo clout vision, without having to shell out major dockets.
Materials needed: plain white paper, white foam core, green plastic soda bottle, tiny hinges, X-acto knife, permanent marker, hot glue gun and rubber cement.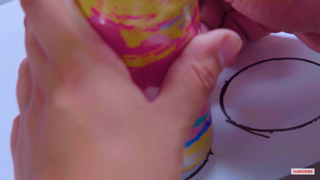 To start off this piece of art, take your marker and trace your lenses onto the white paper. Pro tip: you can use an aluminum soda can to get the perfect round shape you desire for maximum clout levels.
Now that the lenses are drawn out, it's time to draw the shape of our frame. Include the sides of your goggles onto the paper. Once all the stencils are drawn out, it's time to cut them out with and X-acto. When handling the knife take all safety precautions necessary and never cut towards yourself.
Use a marker to trace the freshly cut out paper onto the foam core. Then carefully cut out the pieces drawn from the foam core. Remember, precision is everything. Jagged edges? Dead giveaway.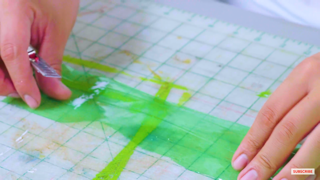 Now the lenses to these bad boys are traditionally black, but we're mixing it up. Using the X-acto knife, carefully cut a strip through the middle of the bottle. Cut a straight line through the middle so your plastic lenses are lying flat. Throw that plastic excess in the blue bin, the real OG's recycle.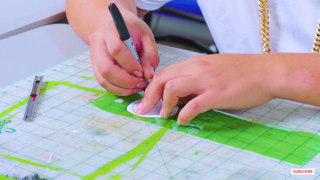 Using the marker trace out the previously made white cutout. Make sure the lenses are slightly bigger than the holes. Then using the X-acto knife once more, cut out the green lenses.
Take that rubber cement, and put it all over one side of the foam core frame. Lay each lense down into the frame. You can lay your fresh cut white paper on the side facing your face to cop the authentic OG look.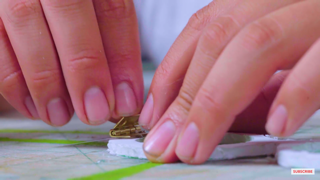 Later on, grab the hot glue gun and put some onto the hinges, attaching them to the frame and arm on the goggles. Don't get caught with long glue strings, also a dead giveaway. 
If the directions were followed correctly, I can ensure you didn't break bank yet still have Clout game with your goggles.