Wrestling team achieves victory
The seventh through ninth grade wrestling team had their second home match against Huntingdon on Thursday Jan. 18. The AAJHS boys won the match after many for fits on the Huntingdon team. The boys have two more home games on Jan. 23 against Dubious and on Feb. 7 against Bald Eagle Area. The team has thirteen matches scheduled for the season.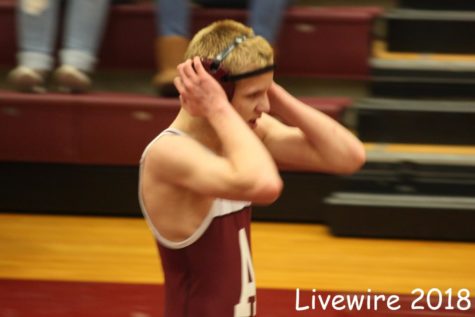 Come On! AAJHS wrestler, Thomas Williams, gets pumped after losing for his next match. Williams lost the match and went to sit with his team.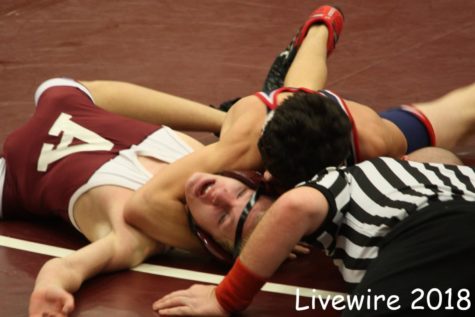 Pin! Thomas Williams gets pinned by one of the Huntingdon wrestlers. The pin caused Williams to lose his match.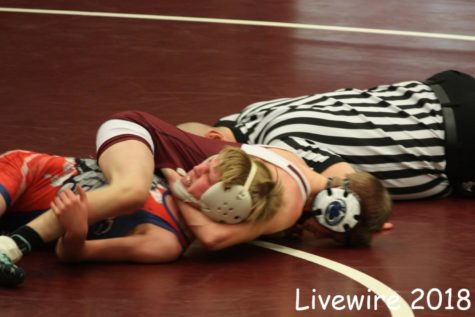 Slick! One of the AAJHS wrestlers, Eli Wisor, pins a Huntingdon wrestler. Wisor won the match and helped the team win.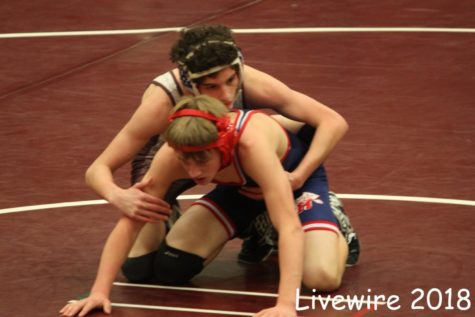 Top Position. George Boutiller gets ready to wrestle his Huntigdon opponent. Boutiller won his match and then went to sit with his team mates.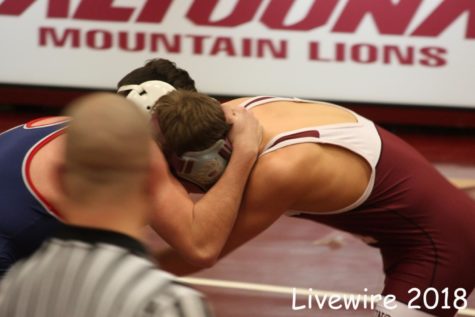 \
Lets Go!  Braden Gray and one Huntingdon wrestler grab each other trying to get a gain. Gray lost by four points.