Keeping up with the trends
This weeks look is inspired by Rihanna.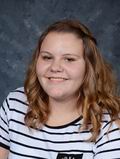 More stories from Jocelyn Fetter
Trends are hard to keep up with, especially because in our world, they're always changing. If you want to be able to keep up with them all, I'm here to help you. Welcome to the AAJHS version of Vogue, and the Walmart version of  beauty "guru. 
Rihanna is a queen, and there is no doubt about it. She is always killing it with being trendy, and her make up is always on point.
In this look, Rihanna isn't wearing any makeup, but if you would like to, you could wear it a couple different ways…
Simple look- Depending on the color of flannel you wear, start off with a light color on your lid, then go in with a peachy shade for the crease. Finish that off with some mascara and lip gloss and you're done.
Wow factor- Do your regular face routine, starting out with primer and applying that all over your face. Then apply your liquid foundation to the places you desire. Then apply concealer to your under eyes and cover with loose powder. Apply blush to your cheeks to add color to your face and highlighter to the tops of your cheek bones. Then move to eye shadow. Start off with a light shade for your base and a darker shade for your crease. Add glitter shadow on top and complete with a wing if you like. Finish with mascara and eyeliner. Last, lipstick. Wear a bold red lip or a dark tope' brown.
Shirt- I feel as though no flannels can be found with this exact print on the whole wide web, but I found one pretty darn close! After looking for over 20 minutes, I found a print that's as close as it will get. This
flannel
 is a men's Columbia so it will fit bigger, and it will be as long as Rihanna's. You could always wear any bigger fitted flannel, but just for this exact look, I found the same print.
Dress- Rihanna went with a simple
black haltered dress
to compliment this look. This dress looks exactly like the one on the post, even though it's a little more on the pricey side.
Shoes- You cannot see her shoes, but I would suggest a pair of all
black vans
or a pair of
combat boots
to match this look.
And, that completes this week's look. If you liked this please leave a comment suggesting who I should do next week, and take a look at my other blogs by searching 'keeping up with the trends'.
Leave a Comment
About the Contributor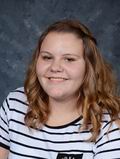 Jocelyn Fetter, Reporter
Jocelyn Fetter is a Freshman at AAJHS, is a Vans enthusiast (owns about eight pairs) and spends her time watching Netflix or Youtube. She loves conspiracy...