Top five of the week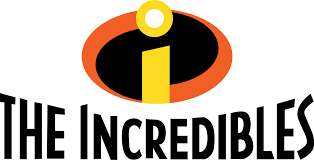 This week with I am reviewing the top five best Pixar movies.
Number 5: Up
This movie follows the life of Carl, a depressed man who lost his wife not too long ago. Soon he be-friends a young boy scout named Russel who wants to earn a badge for helping an old man. To get out of the rut, Carl goes on a spontaneous adventure by hoisting balloons on his house to go to Paradise Falls. This movie is amazing ,and it deserves all the credit it receives.
Number 4: Finding Nemo
One of the best and most notable of the Pixar films, Finding Nemo, goes and tugs on the heart strings. This story is about a father who loses his son and does everything he can to try to find him. This movie spawned off the hit Finding Dory and it seemed like a rehash of the first movie.
Number 3: The Incredibles
This movie is amazing. It follows a family of super heroes who have to realize that the past will come back to haunt you. This year the Incredibles are coming back with a new movie that will follow the family struggling to get back into the lime light and some family drama.
Number 2: Monsters Inc.
This movie will tear at your heart strings that shows that your differences don't matter. In this world, monsters have their own world where they get there energy from children's screams.
Number 1: Toy Story 3
This is the best Pixar movie ever. It follows the end of the toys' time with Andy and the next era of the toys. It was said to be the last toy story movie but next year in 2019 a new one comes out about Woody trying to find Bo Peep.