Keeping up with lions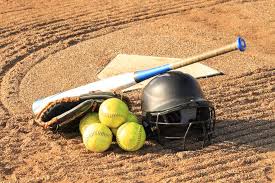 Is your first period being too noisy during announcements? Don't worry, we've got your back! Keeping up with the lions announces all the important dates you need to know every Friday!
Attention all Diversity Club Members. The last session of the year will be held Saturday, April 14, at the Holidaysburg Junior High School. Meet there at 8:30 and lunch will be provided. As a reminder, to be eligible for the field trip, students must have attended at least two Saturday sessions. Visit Miss Fazio in room 362 with questions.
Any ninth graders interested in meeting new friends, helping out the community and having fun, Leadership Blair County is something to consider. It is a way to gain leadership skills, meet kids from other Blair County schools and learn about business and cultural opportunities in the county. The program lasts for eight months. Students will meet once a month during the school day. Everything starts with an overnight retreat in July. All transportation, food and material is free. For more information or an application, stop in the first floor guidance office. All applications are due April 20.
Congratulations to the junior high A Softball Team for their  11-7 and 15-9 wins over Mount Union.
The boxtop competition is heating up. In the lead for seventh grade is Mrs. Olschesky's class. For eighth grade, Mr. Solomon's class is in the lead. And for ninth grade, Mrs. Vanish's class is in the lead. By continuing in the competition, students have a chance to win an ice cream party and tickets to Curve baseball.
All seventh and eighth graders, continue to put forth best efforts in the PSSA tests. Upcoming reward movie on April 27. Vote here for the movie you want to see!
Which movie would you like to watch for the November PBS reward movie?
Sorry, there was an error loading this poll.