Kids' meal mayhem
April 16, 2018
In this blog, I will review and discuss kid's meals. I will review and discuss what is in the kid's meal, the quality and quantity of the food and how kid's meal have changed since I was a child.
Chicken tenders
I very much liked these chicken tenders. The crust was overwhelmingly crunchy with a golden crust that was deliciously perfect. The chicken on the inside was white, juicy and overall had a thick texture that made it absolutely holy. The only negative thing about these chicken tenders was that they weren't as flavorful as I thought they would be. Popeyes is known for their flavorful and spicy chicken, yet I somewhat disappointed when I ate these. I could still eat this chicken again; however, I can't deny the fact that I was a bit let down.
Fries
For the first time in awhile, I received fries from a kids' meal that weren't mushy, unsalted or stale! I loved these fries–they're so scrumptious with a lot of great flavor. When I go back to Popeyes, I will without a doubt purchase these delicious fries again.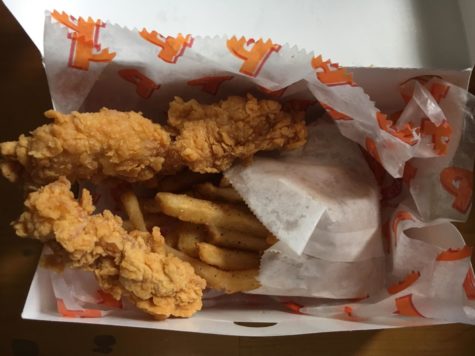 Packaging and toy
Popeyes kids' meal came in a small box, similar to Long John Silver's packaging, with everything nicely placed inside. However, there is some bad news–no kids' toy. I don't know why, but the kids' meals I have reviewed this month all have not included kids' toys with their meals. That's what makes it a kids' meal! When I was little, receiving a kids' toy was the best part of the meal. Some fast food restaurants really need to step up their game.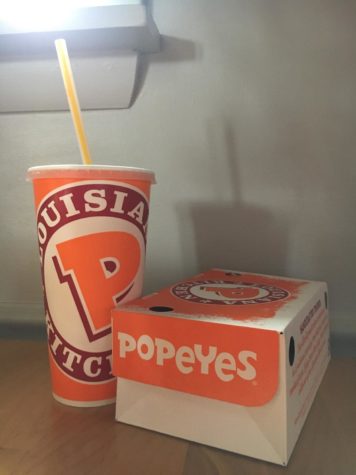 Final verdict
Overall, Popeyes kids' meal was without a doubt one of my top 5 kids' meals. There were only few true negatives throughout this kids' meal, therefore it got a pretty high rating. If I had to compare Popeyes kids' meal to some previous ones, I would say it beats them all except for Chick-fil-A's kids' meal which still comes out as my beloved favorite. Although it didn't come with a toy, the food itself made up for it. I would definitely recommend this meal to not only other kids but to my own cousins.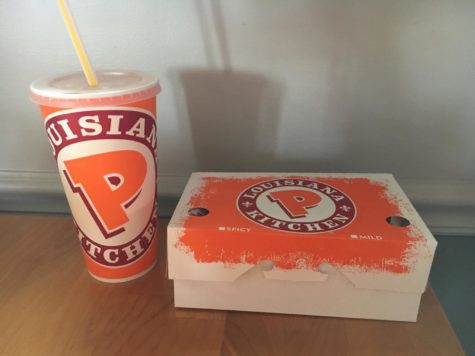 Links
Prices
Nutrition
Ingredients