Top Five of the Week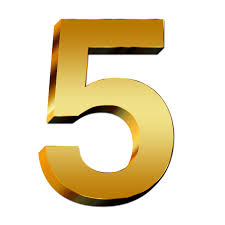 *In this blog I go over the top five of something each week.*
This week I am going over the top five movies coming out in 2018. This list won't include movies already released for the beginning months of January through March.
Number 5: Solo: a Star Wars story
This is a movie that I am especially excited for because I am a HUGE Star Wars nerd, and I love all their movies except for Phantom Menace because I choose not to recognize it. This movie will be an action packed adventure as it follows a young Han Solo on his adventures before he met the rebels.
Number 4: Deadpool 2
One of the funniest movies in the world is coming back with a sequel, and I am so happy. This gem of a movie stars Ryan Reynolds as the witty psychopathic mercenary who seems to always have a comeback.
Number 3: Incredibles 2
For over 14 years eager fans of the Pixar movie Incredibles have waited for the sequel to come out, and its finally here. The movie will dive into the struggling relationship of raising kids and being super heroes.
Number 2: Jurassic world: Fallen Kingdom
The second movie in this revamped franchise follows the destruction of the island by a dormant volcano that's now active. With lead man Chris Pratt it seems obvious that the movie will be a blockbuster hit.
Number 1: Avengers Infinity war