Scrumpdidliumpcous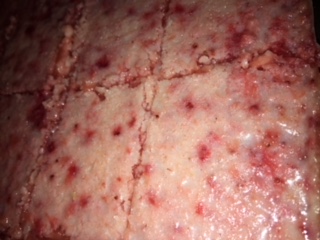 On this blog, I will make a different dessert every week and share my experience with it, the recipe I used and whether or not I thought it was good or not.
This week on Scrumpdidliumpcous, I decided to make strawberry lemonade bars because it's spring.
First, I made the crust by mixing together diced butter, flour, sugar, salt and cornstarch into a bowl.
Once everything was combined, I mashed the dough together and then rolled it out. I then flattened it into the bottom of my pan.
I put the crust in the oven at 350 degrees Fahrenheit for 30 minutes.
I then started on the filling by mashing up my frozen strawberries. Then I cut lemons and strained the juice out of them into a measuring cup.
Once everything was ready, I combined the strawberry mush, lemon juice, butter, eggs, sugar and flour.
After the filling was mixed, I poured it over the crust and put it in the oven at 300 degrees Fahrenheit this time.
Overall they were okay, I would give them a 5/10. The crust was kind of dry at some points, and the filling was sort of sour. Also, they weren't that pretty.
If you want to try this recipe for yourself, here is the website I got it from: https://www.foodnetwork.com/recipes/food-network-kitchen/strawberry-lemonade-bars-3577684