Track athletes compete in Mountain Lion Classic
Track teams from schools around the area recently competed in an Altoona hosted invitational. Altoona athletes could only go to the meet if they were invited by the coaches. The meet started at around 10 a.m. and went on until the afternoon. The meet gave the opportunity to the students to qualify for the championships on May 12 at Mansion Park.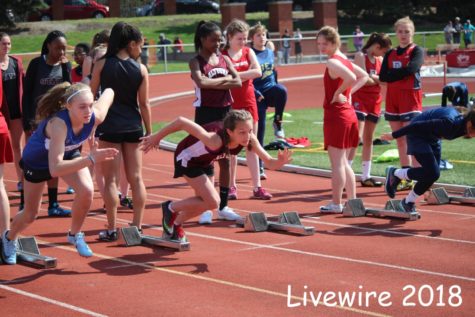 Go! Delany Wisor takes off in the 100 meter run on Saturday. Wisor ran against girls only in the event.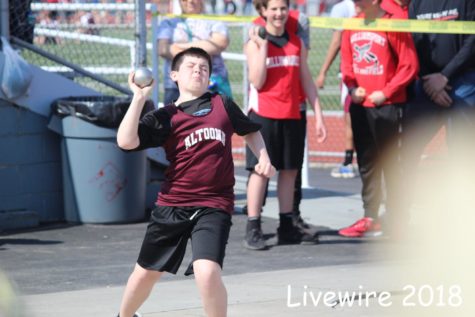 Push! Nathan Forlina throws the shot put on Saturday. Forlina also threw discus as well.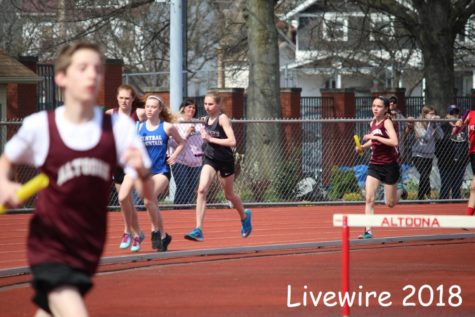 Hurry Up! Avery Reid runs in the 4×1 on Saturday. Reid ran against athletes from Holidaysburg and other schools.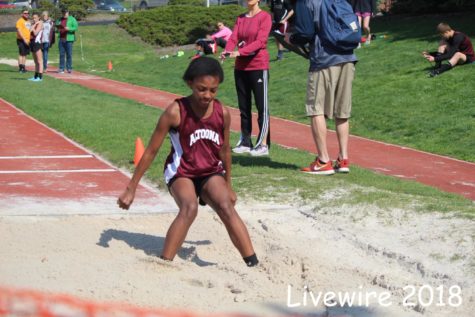 Yes. Brooklyn Baron jumps in the long jump event. Baron also competed in the high jump event.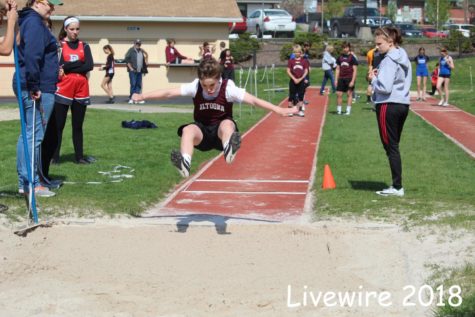 Jump! Caleb Fasick jumps in the long jump event. Fasick also jumped in the triple jump as well.