Keeping up with lions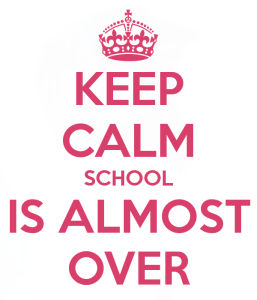 Is your first period being too noisy during announcements? Don't worry, we've got your back! Keeping up with the lions announces all the important dates you need to know every Friday! 
On May.17,2018 the Wellness committee is hosting its last game night of the year. This event will be held from 3-4:30.
 All library books are due by Friday. Students are to return all library books by Friday.  Ninth graders will not be able to purchase social tickets with a library book overdue and seventh and eighth graders will not be able to use the library next year with books out. 
 Seventh and eighth grade track athletes are asked to turn in their uniforms this week to Sam Solomon's room C348.
 The Box Tops competition is coming to an end turn in final box tops. Sonja Dearmitt's homeroom is leading in seventh grade, Sam Solomon's homeroom is leading the whole school  with over 100 box tops for eighth grade and in ninth grade, Wanda Vanish's homeroom is in the lead. The competition ends Friday.
 The Q-Site fundraiser, Martins A+ rewards, earned us $8,796.51. The check will be presented to us on May 23.
 Biology Keystones for ninth graders were on Tuesday and Wednesday. There were two modules that had to be completed. If students did not pass, they will have to take it again next year. Good luck to all ninth graders!
 Jon Yon would like all Varsity Jazz Band Arts Festival permission forms as soon as possible.
 National Junior Honors Society field trip permission forms were due on Monday. The field trip to Hershey will be on May 25.
Ninth graders planning on attending social: tickets will be sold on Monday for A-K and Tuesday for L-Z.  Those who sold candy will get free tickets.