Inquiring Photographer
What led you to join band front?
Leave a Comment
About the Contributor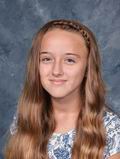 Destiny Montgomery, Reporter
¡Hola! My name is Destiny Montgomery, and I am a freshman at the Altoona Area Junior High School. I have been twirling a baton since I was six years old....
Poll
What is your favorite summertime food?
Loading...
Sorry, there was an error loading this poll.
May 17 / White Boys' Baseball A Team

May 17 / White Boys' Baseball B Team

May 16 / White Boys' Baseball A Team

May 5 / White Boys' Baseball A Team

May 5 / White Boys' Baseball B Team