The book "Bird Box" becomes Netflix original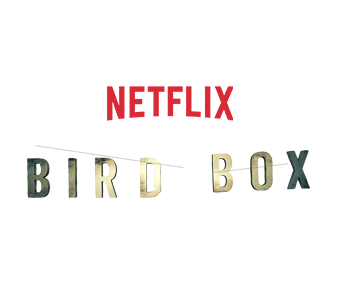 "Bird Box" staring academy award winner Sandra Bullock was viewed by more than 45 million subscribers in the first seven days on Netflix.
Released to Netflix in the United States on Dec. 13, 2018 and filmed in California, "Bird Box" is about a mysterious force that erases almost all of humanity. No one really knows why this creature is here, but they know one thing, if they look at it, they die. This is the story of Malorie (Sandra Bullock), her two kids, Boy (Julian Edwards) and Girl (Vivien Lyra Blair) and their journey to a safe place. There's only one rule; never take the blindfold off.
"Bird Box" is a suspenseful and thrilling movie. When I first watched it, I didn't want to go or look outside in fear of dying. Even though it's fictional, I felt as though I was struggling with them, feeling the brush of trees while not knowing what's going on outside the blindfold. Smelling fires from crashing cars and hearing the screams of little children. It felt very realistic. It is similar to "Stranger Things", but "Bird Box" is a little more gory. It is a great movie to watch.
Click here for more information.