TSA team competes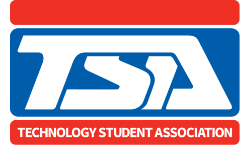 On Feb. 2, the school's STEAM team, or Science, Technology, Engineering, Arts and Mathematics team, went to compete against other schools in this year's TSA competition. Each school that attends competes against others in different academic events.
This year, multiple students placed highly in various events.
They not only have regional competitions, but they also have the higher ranked state competitions. Aiden Gregg, a first place winner, stated, "…the state competitions, we get to stay at a hotel and it's fun to get out."
And difficulty isn't an issue, according to Gregg, "It's not difficult if you have skill and practice."
Not only this, but the STEAM team is always looking for new members to join their ranks.
"Yeah, I'd say try it out. It can lead to a career, plus it's fun to see what you're good at and grow on it," Gregg said
You can sign up for the STEAM team next year in Lori Pipers room.