April clubs monthly update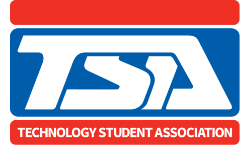 Anime Club – Led by John Garlick:  In April, the anime club is going to plan its annual anime club party for the end of the school year.
Chess Club – Led by Wes Rogers:  The chess club started their spring tournament during the week of March 18.  They will do three or four weeks of qualifying matches, and then the top six will move on to a single-elimination tournament.
Diversity Club – Led by Keith McFarland:
Drama Club – Led by Alyssa Hetrick and Connor Chywski: The drama club has a few meetings planned for after school where they will design a set for a show, practice improvisation, create props, design costumes etc.
Friends of Rachel Club – Led by Guidance: On April 2, there will be a meeting focused on creating positive notes of encouragement.  Members will attach mints to these notes and pass them out to students before the PSSA's begin.  Also, they will be promoting "Chains of Kindness," and they will be available in classrooms for students to create.  The Chain of Kindness is a chain held together by slips of paper that have positive quotes on them.
LEGO Club – Led by Justina McCaulley: The LEGO club has their next meeting on April 3 from 3 p.m. – 4 p.m.  They will work on the project they have started, build from kits and create their own structures.
MathCounts – Led by Christopher Lloyd:  The math club is done meeting for the year.  Eighth grader Samantha Abbott competed at the Pennsylvania state MathCounts competition during the week of March 18.  She did not move on to the national competition but still performed very well.
National Junior Honors Society – Led by John Wharton and Autumn Barry-Kyle: At the end of the third marking period, there will be a final check on GPA averages.  The NJHS will cross reference those who have turned in their community service and are eligible.  After this, they will compile a tentative list of potential inductees, and team teachers will evaluate each student based on the pillars of the NJHS.
Technology Student Association – Led by Lori Piper: In April, the TSA State Competition and Leadership Conference will take place at Seven Springs Resort.  Junior high students Anastasia Barchefski, Kaylee Smith and Sofia Veneziano will be competing in various categories centered around STEM.
Yearbook Committee – Led by Christine Johnston:  There is a field trip planned for the FBLA group in April.  This is the last event the club has planned for this school year.