Doran rejoins indoor majorette team
After seven years away from the majorettes, ninth grader Kenzi Doran rejoined the indoor majorette team. 
"Being a majorette is the way not only you twirl but the mindset that you have. You have to be determined and be willing to work and not take failure as your solution, and you have to have patience," Doran said.
Doran pushed off doing majorettes for many years but decided that maybe it was finally time to start back up again.
"I was thinking about it in seventh grade but because of pageant stuff I pushed it off, but this year I have nothing to do. I just felt like you know why not. It is fun. It is a pain, but it is fun," Doran said. 
Doran has waited about eight years to start majorettes again.
"The last time I twirled was for the rec center; I was in second grade. I would have been 7 or 8," Doran said. 
This year Doran feels that she will be able to do great things for herself and the team.
"I'm pretty confident with how I am doing. Just the other day I was able to get a toss turn. It's when using your thumb you flip the baton up into the air and then you turn around, and you catch it. It's been years since I've twirled, and it was the first time I did it," Doran said
Doran is being taught by another majorette  named Danielle Bardelang.
"I feel I will do a lot better than I have in the past because I am being taught by one of the best majorettes in school," Doran said.
Before she started junior high, Doran participated in many different school activities and said she quit for that reason.
"I, at the time, I had been more into cheerleading. I have switched back and forth from being a cheerleader and majorette," Doran said. 
Bardelang expresses optimism for Doran and says she thinks she will do well.
"I believe she will do pretty well. She's come a long way in just two practices, and I believe she will grow even more," Bardelang said. 
Doran has expressed being honored to be working with the other majorettes and Sami Cessna.
"It's a blessing because originally because of how many girls were interested. We weren't going to have a team, but now we do and it feels great to be twirling with them," Doran said.
Leave a Comment
About the Writer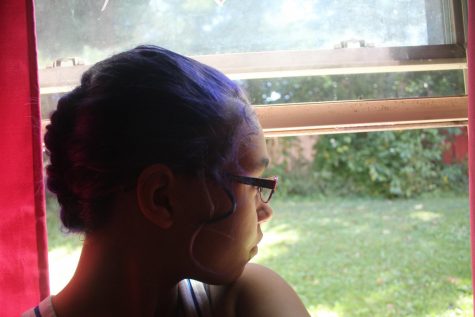 Myah Lear, Reporter
Hi! I am Myah Lear. I am a freshman and part of the AAJHS Livewire staff. I have played viola since the fourth grade. In elementary school, I participated...