Not an average student athlete
Eighth grader Krull plays up for ninth grade basketball team
Eighth grade student athlete Jaiden Krull was moved up to play for the ninth grade basketball team this season. 
Krull has been playing basketball for six years. 
"Playing basketball has been one of my hobbies since second grade. It has always been something that I love doing because it gets my adrenaline running every time I play. I also have a dream to go to college on a basketball scholarship, and this is the best way to achieve it," eighth  grader Jaiden Krull said. 
When Krull was first told she was going to be moved up, she knew it would be a lot of time and responsibility to take on. Juggling practices, games and academics takes lots of time, seeing as practices are held every day for 1.5 hours with the exception of game days. 
"I was scared at first. I knew it was going to be a bigger challenge, and I knew the teams were going to be more difficult. Now, I love it! I couldn't get any more excited when I'm told we have a game. I also feel a lot more prepared when I go out on the court to play, " Krull said 
Krull works on her skills during the season, but she also works during the off season and during the summer. 
"During the off season, I go outside every day and run lines, and I would shoot for at least 30 minutes a day to try to perfect my skills. I play on traveling basketball leagues as well, so that is lots of extra practice," Krull said. 
Although Krull works hard during all of her games, she can't win them all 
"When we lose I get down on myself, but then in my next game I work hard on the stuff I felt I didn't do as well on in the previous game," Krull said. 
Krull has set many goals for herself this season, including trying to make herself a better teammate and player.

"I've  found that when I set goals for myself, it really helps me become a better player. I feel all of my hard work is definitely paying off. I've played up for two years in a row now, and I've made traveling basketball teams outside of school. Sometimes I even start (the game) which is a big step. Playing basketball for the ninth grade team has definitely been a highlight of my eighth grade year, and it has really helped me improve. My team doesn't even feel like a team anymore; they feel like family," Krull said.
"Being on a team with Jaiden is always so much fun! She is so much fun to talk to and to mess around with, but when we have to get work done, I can count on her to always be there for our team," ninth grader Kristina Lepore said.
Leave a Comment
About the Contributors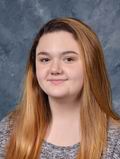 Cassidy Klock, Reporter
Hello! I'm Cassidy, a writer for the Altoona Area Junior High school newspaper! I am a ninth grade and academic student. Ever since I was young, I've enjoyed...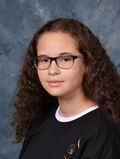 Paris Lawson, Reporter
Bonjour! I'm Paris Lawson, a freshman at the Altoona Area Jr. High School. I am a major geek when it comes to anything about Greek mythology, anime and...