Tri-athletes work sports into life
Tri-athletes play three sports during their high school years. Doing this takes time, commitment and all year around from practices to games.
The school offers many different sports for each season of the school year.
"I play football in the fall. Then in the winter I wrestle, and in the spring I play baseball," ninth grader Tristan Socie said. 
"In the fall I play football, then I wrestle in the winter and play baseball in the spring," ninth grader Alex Yost said.
"I play football, basketball and baseball," ninth grader Tysen Laracco said. 
"I play football, basketball and baseball," ninth grader Evan Alwine said.
With being a tri-athlete, managing how they live outside of school and practice is what many tri-athletes think about often.
"Managing time and having a sport at all times during the school year takes a lot of time and makes me think of all of my priorities. My commitment to both my school work and sports has to stay balanced," Socie said 
"After I get home from practice, I go straight to my homework and don't stop working on it until I am finished with it. Usually I am up pretty late trying to get it all done," Alwine said. 
Shifting from one sport to another throughout the season can take lifestyle changes such as eating differently and exercising more.
"I go from football where I have to be as muscular and big as I can possibly be. Then I go straight into wrestling which is usually the hardest to shift to because I have to cut a lot of weight, so I can wrestle in a comfortable weight class. To baseball where I need to be light and fast. With wrestling I always have to cut down my portions. I work out for as long as I possibly can if I need to lose weight. If I need to gain weight, I do a lot of bulking and working out a lot, and I'm usually eating 7000-8000 calories a day," Socie said. 
Practices for each sport are typically an hour and a half through two hours long and usually consist of weightlifting, running drills, conditioning and practicing other skills for games or matches. 
"When I'm in football season, we usually work on tackling drills and go through and add more plays. We also do a lot of weight lifting. During basketball practices, we typically run lots of drills and run through our plays, and during baseball, we work on catching drills, we then do infield practice, and we usually end practice with hitting," Alwine said.
Aside from all the work within practices, games and school work, some athletes find it extremely rewarding. 
"Playing three sports can be tough on you, but it keeps me in shape. I've also won some awards like sportsmanship awards, football championships and wrestling medals from all the years I have been playing the sports. Being a tri-athlete takes time, but it's 100% worth it," Socie said.
"Yes, playing even one sport can be difficult let alone three, but I've always enjoyed sports.  Just being with all of my teammates and having practices everyday doesn't really feel like an obligation for me. I always feel accomplished after every game whether we win or lose," Alwine said.
Leave a Comment
About the Contributor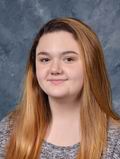 Cassidy Klock, Reporter
Hello! I'm Cassidy, a writer for the Altoona Area Junior High school newspaper! I am a ninth grade and academic student. Ever since I was young, I've enjoyed...