Frozen show to storm auditorium
On March 6 and 7  "Frozen" show is set to be performed in the auditorium. The students will perform a musical show for three nights in a row to gather people who would like to see "Frozen" with some new features. 
"I think people who love and watch Disney, watched the first Frozen movie or who are interested in seeing the stagecraft and stuff like that should absolutely come see this show," ninth grader Kiera Mayhue said.
Students must pay $5 for tickets and adults must pay $8.
"After seeing the first movie and seeing how they brought everything to life with the characters, I think it's hard to perform this show. We're only young high schoolers trying to act out what the characters did," Mayhue said. 
The show begins at 7 p.m. on March 6 and 7. 
"A lot of people struggled with memorizing the choreography," ninth grader Angela Petrarca said. 
This show includes a mixture of new and old songs.
 "Well, the first production was obviously the movie. It had a lot of animation drawing and technique into it. On the other hand, we're on the flash or on the stage performing lively to the audience. We're acting out everything to portray the way the movie was shown," Mayhue said. 
There are some differences between the actual production and the show.
"There are different points of views in the movie. There are some new characters that have been added in. I also  think that the brand new songs will surprise the audience more than anything," ninth grader Gracie Crider said.
The show includes performers like Petrarca who will tell the story by singing and using different forms of music. 
"I think that the last night is the best night for watching the show. Everyone is really hyper, and we're just ready to give and show our best performance. It also wraps everything up," Mayhue said. 
The first night of the show is the senior preview night.
"Cameron is not like his character at all. His character is on edge and suspicious unlike Cameron who is a really trustworthy person in real life," Mayhue said.
General admission is at the door on show nights. 
"What are you so afraid of is my favorite line," Crider said.
Different forms of live actions like throwing snow will be used during the show. 
"My mother should come see the show," Crider said.
View Comments (1)
About the Contributor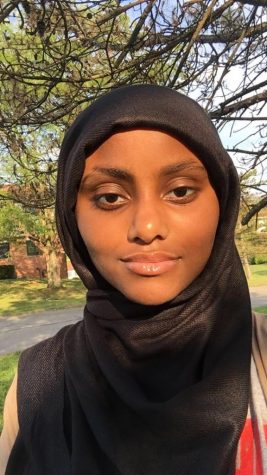 Sufana Hamid, Reporter
Ahem, my name is Sufana Hamid. I am a freshman at AAJHS. This is my first year of joining the Livewire staff. I'm in love with writing since I was ten...