What to do during free time
Everyone has an abundance of free time on their hands with not being able to attend school and having to socially distance themselves because of the coronavirus. There are a lot of productive things to do during this free time. 
I am currently spending my time doing schoolwork and catching up with my family. We are sitting in the living room and playing board and card games as a family. Some of my favorite games are "The Game of Life", "Monopoly" and "Spoons." Instead of board games or card games you may want to stay indoors and play video games. Some games I recommend are Days Gone, The Last of Us, Minecraft, The Sims, Until Dawn, Man of Medan and Control.
Many people are taking advantage of this time to watch Netflix movies or shows and play video games. They also may be trying to catch up with sleep. Some show recommendations I have are "Stranger Things," "I Am Not Okay With This," "The Umbrella Academy," "Raising Dion" and "Criminal Minds." Some movie recommendations I have are "All the Bright Places," "Dude," "Alex Strangelove" and "The Babysitter."
One thing to do is work on activities assigned in Google Classroom. Teachers are now posting and grading assignments. To get a good grade it would be a great idea to catch up on some of that work. 
Another thing to do is try to be healthier. One option is to work out at home or try to eat healthier. Many people just don't have the time to work out and now they do. Instead of staying inside all day, go outside, go on a jog and get some fresh air. Instead of buying all the ice cream there is, buy fruits and vegetables.
Many people don't have time to let their artistic side fly free. Some options to do art are to paint, draw, color or to find an online tutorial on how to do something interesting like tye-dye. Here is a link from Jessica Miller, a teacher who worked at Altoona until she moved to Hollidaysburg. 
Something else is to do is catch up on sleep. Many students don't sleep many hours a night on school days, and now there is time to get an extra few hours of sleep. We have done columns before about getting more sleep and maybe starting school later in the day. Now with the way our schedule is, we are in more control of our schedules and how we manage our time. 
There are many books in the world that people may be interested in and would normally not read. This is a good time to order that book online or find an online book to read. There is a free resource to access e-books online and get a free online library card that allows you to read books free online at this website. The Altoona Public Library is also available for online library card at this website.
Parents have a lot of jobs around the house that they have time for now. An option to help them is to pitch in around the house and help clean. There are many different household things to do. Doing this would most likely be a major stress reliever for parents. 
These are all options available for almost anybody to do. There is something here for almost everyone. You are able to practice almost all of these indoors and keep yourself safe and everyone around you.
Leave a Comment
About the Contributor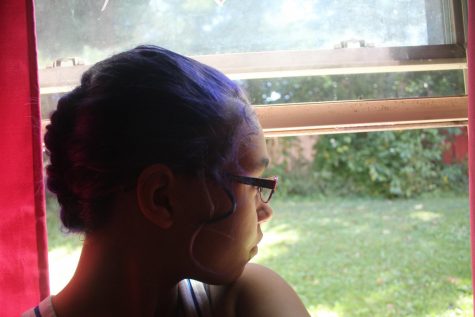 Myah Lear, Reporter
Hi! I am Myah Lear. I am a freshman and part of the AAJHS Livewire staff. I have played viola since the fourth grade. In elementary school, I participated...