Coronavirus: tips to stay safe during the global pandemic
As of March 11, the world was confirmed to be in a global pandemic due to the coronavirus outbreak. The coronavirus is a virus that attacks the respiratory system, creating a dry cough, making it difficult to breath, and causing some people to have to be hospitalized on ventilator support according to the American Red Cross.
 Coronavius is a serious virus and should be taken seriously. Taking a few simple steps could help with the spread of Covid-19, and lower you and your loved ones risk of catching the virus. 
It all comes down to the basic things like covering coughs and sneezes. Washing your hands and cleaning door handles and counter tops will help as well.
I have been doing many new things and so should you.  I have practicing social distancing. I've been staying indoors and only going into public places if I absolutely have to.  I've also been cleaning my phone screen with an alcohol wipe after I use it to limit bacteria spread. Most of all, I have been keeping my hands away from my face. I do not want to have bacteria on my hands and touch my mouth and risk getting sick. This is another thing I have been reading articles from the American Red Cross, and they have recommended many tips.
Covid-19 is a serious virus, but being a little more conscious of what is happening in the world and possible ways of preventing it, can help keep people safe.
Leave a Comment
About the Writer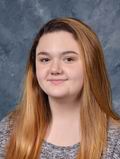 Cassidy Klock, Reporter
Hello! I'm Cassidy, a writer for the Altoona Area Junior High school newspaper! I am a ninth grade and academic student. Ever since I was young, I've enjoyed...