All readers must choose Agatha Christie novel
Agatha Christie is a writer who challenged a world full of hate and discrimination against women. She wrote books male writers couldn't comprehend. Her mom didn't even want her to learn how to read, yet she wrote books people read everyday. Not to mention that she taught herself how to read before the age of 5. 
Christie is well known for the strange novels she writes about murders and crimes in general. Most if not all of her books have surprising and shock worthy endings. Readers usually never correctly guess her novels' endings.  Her books often got awards for how surprising they came out to be as well.  
She's also known for her realistic writing style in which she uses a lot of forensic science in her novels making sure everything she writes actually makes sense in the real world. Christie even took an oath of detective writing. 
Christie focuses on making her novels' plots so complex yet so easy to understand. For example, in "The Murder of Roger Ackroyd" she uses a sense of complex events that are easy to understand yet so complex in a way that entertains the reader. The scenes themselves are easy to understand, but when readers try to pull clues from what readers read it gets complicated.  Joining all the clues together to form a hypothesis of who could be the possible murderer is also very complicated. 
Christie isn't just a novel writer; she also wrote a play that may never stop running."The Mousetrap" is the play she wrote.  More than 60 years later, it's still being performed regularly. The play is about a group trapped in a snowbound cabin with murders among them. 
Christie struggled and went through so many obstacles during her writing career. For example,  her first book waited five years before publication having been rejected by six publishers. She continued to write knowing people didn't like women to write and become successful in life. She worked really hard to become one of the best detective writers today humans know and are thankful for. 
Leave a Comment
About the Contributor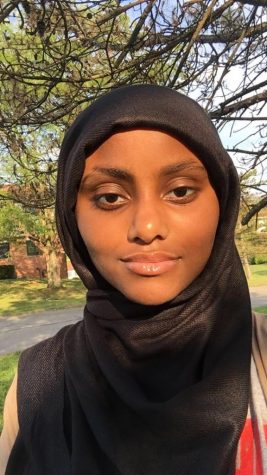 Sufana Hamid, Reporter
Ahem, my name is Sufana Hamid. I am a freshman at AAJHS. This is my first year of joining the Livewire staff. I'm in love with writing since I was ten...