School Decision Impacts Students Again
Altoona Area Schools transitioned to hybrid learning on Thursday, Nov. 12, 2020. This day allowed the students in the district an opportunity to attend school traditionally for the first time since our lock down in March of 2020. The Altoona School Board wanted to get students back into the classroom, so they split the alphabet in half allowing students to attend classes and maintain social distance practices and procedures.
At the school board meeting on Thursday, Nov. 5, 2020, there was a vote to continue the current virtual school model or to implement a new hybrid model. "The reason we brought the hybrid model to the table is because we felt that we were obligated to share this option with the board," said Dr. Prijatelj.
Six out of the nine school board members voted to go forward with the hybrid model, so a new model and information was created for district parents, guardians, and students. The alphabet was split in half and students would attend school every other day based on their last name.  Additionally, students still had a choice to stay virtual instead of returning to the hybrid model. 
"I like the hybrid schedule because we were able to go back to school and stay safe. I stayed safe by trying to social distance and wear my mask," says 8th grader, Sienna Smith.  
Students with the last name that starts with A through K were the A group and students with the last name that starts with L through Z were the B group. Therefore, every school day would be different. Group A (students last names A-K) would go to school while the Group B (students last names L-Z) would be virtual on Zoom or Google Meet that day. Then, the next day the Group A (last names A-K) would be virtual and the Group B (last names L-Z) would attend school. "I felt good to see and socialize with all my friends since last March," says Sienna Smith.
The school sent out and posted a calendar to make it easier for the parents, guardians, and students to know which day Group A and Group B attended school. The calendar clearly labeled an A or B on the days the groups were supposed to arrive to school for traditional classes.
 "I feel some days it can be overwhelming having Zooms all 8 periods, and hopefully, we go back to school full time to have something normal, " said Sienna Smith.
Leave a Comment
About the Contributor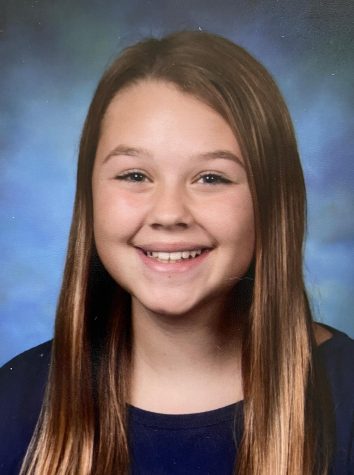 Megan Giles, Reporter
Hi! I'm Megan Giles, an eighth grade student, at the Altoona Area Jr. High School. I am very fond of musical movies or TV shows, like Mamma Mia, Glee,...