News brief: AASD School Board Meeting
Altoona Area School District decided to send students back to school in a hybrid model Tuesday, January 26, 2021. The school board held a majority vote, which passed 7-2.
The secondary student schedule for the return to hybrid schooling is as follows: Group A will attend school on Mondays, Wednesdays, and every other Friday.  Group B  will attend on Tuesdays, Thursdays, and every other Friday as well. On days they are not attending AAJHS, students will  receive live virtual instruction via Chromebooks by logging into their Google Classrooms every period throughout the day.
Junior high principal, Lori Mangan, sent out a copy of this schedule to parents and students via email in newsletter Jan. 28. A correction has been updated to the schedule this morning and is as follows:
Group A, students whose last names begin with A-K, will begin traditional school on the Wednesday, Feb. 17 , and Group B, students whose last names begin with L-Z, will begin traditional school on the Tuesday, Feb 16.
Students are required to wear a face covering of some sort that covers their mouth and nose. With significant drops in the COVID-19 cases, board members decided it will be safe enough to start sending kids back to face-to-face learning. 
"I feel as if we won't stay for long,'" Brandon Lyle, an 8th grade student, says. Lyle thinks the COVID-19 cases will rise back up after we go back into this hybrid model. The board meeting can be viewed here. 
Leave a Comment
About the Contributor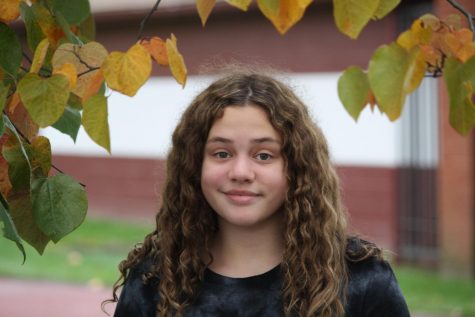 Charlie Kephart, Reporter
Hey! My name is Charlie Kephart, and I am an eighth grader here at AAJHS. Writing has been my passion since fourth grade.   I wanted to write for Livewire...