The Rise of President Snow in "The Hunger Games" prequel
"Several of the gates spaced symmetrically around the wall looked compromised as well, but as he was unsure what lay beyond in the tunnels, he thought those should be approached with caution. Too easy to get trapped. The stands would definitely be her best bet, if she could climb up. He made notes for later." 
Suzanne Collins released "The Ballad of Songbirds and Snakes" in May 2020, which follows the story of Coriolanus Snow (President Snow in the first three books), who is assigned as a mentor at the 10th Annual Hunger Games. Lucy Gray, the tribute assigned to Snow, cooperates with him well, making them a perfect team. Plus, Lucy sings, which helps her become popular in the rosters of the upcoming games. Snow cannot afford to lose this, so he has to give it his all, no matter the cost. This determination gives the book flavor and never makes it boring. Keep in mind; however, the actions of Coriolanus Snow will haunt him for the rest of the book.
I found this book hard to put down. All 517 pages were irresistible; the style of Suzanne Collins is eminent giving it a Hunger Games" feel. Suzanne Collins wrote this book in third person, which is a transition from the first person point of view in the main series. The book never lacks excitement and the transition has been mastered. "The Ballad of Songbirds and Snakes" ranks number one on my list of favorite books during the pandemic. I enjoyed getting to know the backstory of one of literature's greatest dystopian villains.
Anyone who enjoys the Hunger Games series would appreciate this book. I suggest reading the original three books that compose the main Hunger Games series first. This book acts like a prologue, yet the reader needs some background knowledge to understand some parts. Due to this book being so exceptional, I recommend this book to everyone. I give this book five stars.
Leave a Comment
About the Contributor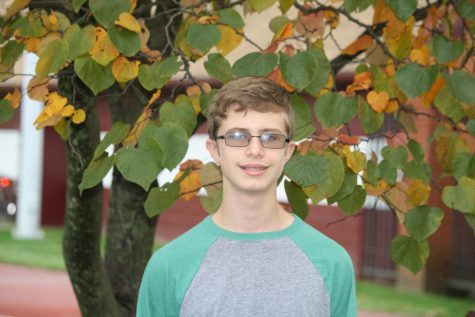 Dominic Danastasio, Reporter
Hello! My name is Dominic Danastasio, and I am an eighth grader at AAJHS. I enjoy photography and writing a lot, so being able to write for Livewire is...