Piekarnia Bakery: Straight out of Poland
Piekarnia Bakery in Newry, PA delivers a Polish bakery atmosphere. The owners, Kelly Mellott and Shelly Hall, opened this establishment in 2020. Coffee, tea, muffins, pies, cupcakes, danishes, cookies, sandwiches, bagels and even healthier options such as fresh fruit are sold here. 
This dine-in bakery, offers many different items; however, Piekarnia starts the day bright and early, so if customers arrive too late, all the delectable treats will be gone. The chocolate pazoils are especially popular. A pazoli is a Polish cannoli filled with cream and topped with chocolate or strawberry. The bakery sells the pazolis around $3 a piece. This is a very reasonable price considering due to how tasty the combination of flavors pair together. In addition, Piekarnia offers a delicious cheesecake. For about $4, customers get a very large slice and can top it off with fruit. I highly recommended getting your hands on a breakfast sandwich. The sandwiches sell for $5, and they are very filling.  Breakfast sandwiches can be customized to preference. While there, grab a Sticky Bun flavored coffee at the self-serve coffee cart because it doesn't get much better than a gourmet flavored coffee for only $1. I have sampled many of the items on the menu, and I recommend everything!
As for their service, it is astounding. The workers are so friendly and patient. The bakery makes fresh food daily. The calm and relaxing ambiance creates an atmosphere similar to a small bakery in Poland. Overall, my experience was amazing, and I will continue to support this establishment!
When you are in Newry, PA stop by Piekarnia Bakery for a taste of Poland! 
Leave a Comment
About the Writer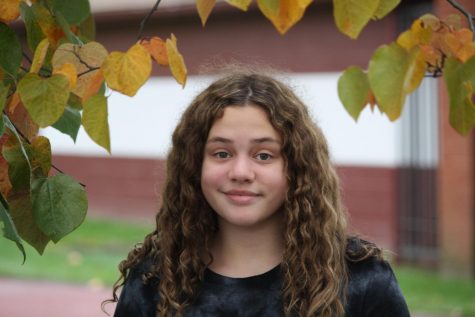 Charlie Kephart, Reporter
Hey! My name is Charlie Kephart, and I am an eighth grader here at AAJHS. Writing has been my passion since fourth grade.   I wanted to write for Livewire...