Video Games 101: Video game raffles, reviews, and stories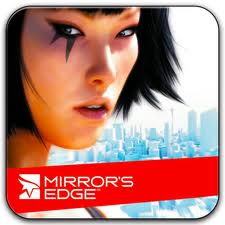 For the last blog, the review will be on an amazing game Mirrors Edge.  This game is a fun, action packed game with a great, exciting story.   A beautiful physics engine which makes the parkour great.  It also includes great hand to hand combat and weapons.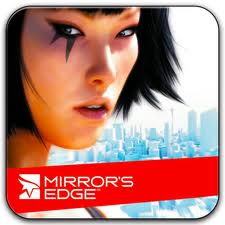 The player is a girl who is in a group that transfers messages by foot in a futuristic time period.  The government has made being a "runner" or messenger illegal.  Even though it is not the worst crime for some reason recently the cops have been trying to kill the player.  The player then finds out that their sister has been accused of murder and the plot is trying to break her out, but the player discovers a bigger plan for the government and police.
The parkour and physics of this game are amazing.  The only way to have parkour is with a good physics engine and this game nailed it.  The player knows his or her limits and knows what they can and cannot do.  For example the player is only able to jump a certain distance so if the player finds a huge gap they can realize that they can not make that jump and have to go a different way.
The hand to hand combat and the weapons are amazing.  The player must try to survive the enemies bullets and disarm them.  The best part about the game is that even though in the game the runners do not want to use the guns.  The player is able to at any time.  If the gun is being carried the parkour is a little bit more limited, because in real life it is harder to jump on things and do those things with items in their hands so the game adds some realism.
This game is amazing and I would recommend anyone buy it.  I give this game a 5 out of 5 stars because of the amazing story line, the fun parkour, and the best smooth hand to hand combat.
Leave a Comment