Coping with sport injuries
Many athletes have gotten injured while playing their sport. Coaches need to find ways to rehabilitate or replace their athletes after fracturing, spraining or even breaking a part of their body that they need in order to continue playing games, conducting practices and finish the season.
Basketball, a sport that many people enjoy playing because it brings them joy and excitement, sees injuries to players throughout the course of a season. On Jan. 13, eighth grader, Taina Banks, on the girl's maroon basketball team hyperextended her knee and tore her anterior cruciate ligament (ACL). This is the tissue that connects the thigh bone to the shinbone at the knee. The ACL keeps the lower leg from sliding in a forward direction. After missing the rest of the season, Banks had to get surgery.
 "My knee felt numb but also hurt at the same time, and I couldn't walk at all," Banks said.
Taina had to start going to physical therapy to make her quadricep,  tendon and knee stronger. The healing process will take up to a year. 
Maroon basketball coach, Erika Bailor, said, "Losing Taina definitely hurt. Her contributions to both defense and offense were something we very much missed. Although Taina was missing her whole season, her spirits were never torn down, and she was a huge asset in supporting the team. I really missed coaching her this past season and watching her play, so I'm really hoping she has a smooth recovery so she can play her ninth grade season." 
Certified athletic trainer for the school district, Steve Reimer, said, " We see a lot of joint injuries to the ankle and knees and we also have machines that have ultrasound units where it can provide deep heat to injuries."
Banks received treatment from Reimer and said, "When I saw him, he gave me ice and told me that I should go to the doctor to get it checked out."  
For rehabilitation, there are training rooms equipped with an ice machine to treat athletes with ice when they are injured. Also, Reimer uses an electrical stimulation machine for injuries. Lastly, there are hot pack machines that are used to add to heat to injured areas for range of motion exercises.
In January, seventh grader, Zaelinh Moore, broke her fibula bone in her ankle while playing basketball. Taking about a month to heal, dealing with the injury was still a struggle as it was tough for her to get around. 
Moore says, "I went by day by day; it was a struggle because I'm always doing something and moving around." She had to use crutches until she got her boot for her foot. 
When playing a sport, even though it can be overwhelming to become injured and miss out from practices and competition, one must remain in a positive mindset and think on the brighter side. 
Reimer also said, "We see a lot of direct contact injuries with sports such as football and soccer, which consists of broken bones and bruises. We have TheraBand's and Thera tubing to use for strengthening and range of motion exercises. Balance equipment is used as well when there is need for rehabbing an athlete's injured foot, ankle and/or knee where balancing can be trained. 
Football coach Troy Pincherri said, "As a coach, you need to stay positive and have a 'next man up" mentality. You put the next best player in there, build up their confidence and hope they can help the team be successful."
Leave a Comment
About the Contributor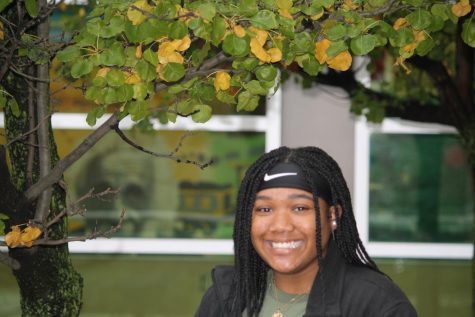 Theresa King, Reporter
My name is Theresa King, I am a 8th grade student at AAJHS. I've always liked writing weather it was just a made up story or even school essays. I enjoy...