Mansion Mania Fun
The student council committee planned a fun, eventful night to commemorate the eight graders' careers at the junior high. Students attended the function at school and had the opportunity to play many games, jump in bounce houses, win tickets for a chance on themed baskets and take part in many other events. 
Some games consisted of spike ball, cornhole, ladder ball, Kan Jam, spin the wheel and many more. A few themed baskets were as follows: a gum basket, a squish mallow basket, an Altoona Area High School Lady Lions Basketball basket. There were also two different bounce houses; one was a regular bounce house you went into to jump up and down. The other one was an obstacle course race. The students would get in, race each other and whoever made it out the other side first won. 
"My favorite activity was the one with the spin wheel because you could get prizes or tickets to win baskets," said Bridget DeLozier. 
The Student Council committee wanted a last hurrah for the eight graders due to them not getting the full junior high experience. The eighth graders are nervous about going to a different school next year, and this event helped them forget about it just for a little bit while having fun.
 "I'm a little nervous going and learning how to get to my classes, but I think I will adapt to it and have a good time," said DeLozier.
There were tons of teachers helping with the fun and even the eighth grade principal was there to help us have the fun we deserved. After a long one and a half years and many virtual calls due to COVID-19, we students were back in person and having a good time. 
:It was a better way to end our last year in the junior high because we got to have fun and enjoy our time with our graduating class," said DeLozier.
Leave a Comment
About the Contributor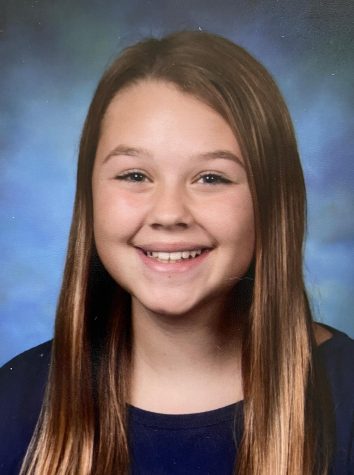 Megan Giles, Reporter
Hi! I'm Megan Giles, an eighth grade student, at the Altoona Area Jr. High School. I am very fond of musical movies or TV shows, like Mamma Mia, Glee,...