100th Anniversary Miss America Competition
The 100th Anniversary Miss America Competition will be held again this year for young women representing each state; however, this year Meghan Sinsi an Altoona Area School District alumni is representing Pennsylvania. Thursday, Dec. 16 at 8 p.m. eastern time will be Miss Sinisi's time to shine!
This historic event will air live on Peacock, NBCUniversal's streaming service. As of now, no television station has been announced to broadcast the pageant, but residents of Altoona past and present will be waiting to hear so they can support this hometown hero!
Sinsi's mission is to foster a society where individuals are accepted, respected, and empowered to reach their full potential, particularly those who are on the spectrum. She has created a foundation, From a New Perspective, which strives to provide a voice for those who are on the autism spectrum, as well as to provide assistance to families and individuals by identifying resources and promoting autism appreciation through educational efforts in our communities.
She works locally with Lindsay Martsloff, president of the Central PA chapter of Autism Community to provide events for individuals with autism.
Michele Plunket said, "I feel that Meghan has the ability to make a real difference and would love to see her have a platform such as Miss America to continue her advocacy efforts. She created a foundation to provide a voice for those who are on the autism spectrum and to promote autism appreciation through our communities."
Sinsi was crowned as Miss Pennsylvania June 19 at the pageant in York, Pa. In honor of Sinsi, Altoona area school district is having a dress down day to show support December 16! Students were given an order form to participate in the event that were due November 16.
Leave a Comment
About the Contributor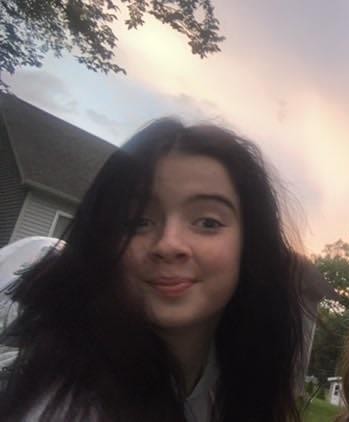 Cheyanne Zeth, Reporter


Hey, I'm Cheyanne Zeth, and I'm a eighth grader. This is my first year of writing for Livewire, and I'm very excited. Some my favorite hobbies are...