2021 Book Fair
                The book fair is a very exciting opportunity. The book fair will be held in the library Dec. 1-7. There's a collection of books by genres, authors  and popular books.
"It makes me happy to see the students excited about the book fair," said Justina McCaulley. She feels the need to encourage students to read on their own.
There are many different genres to choose from like mystery, fiction, science-fiction, fantasy and more. Most of the teachers buy books for their children at home during the event as well. If students do not want to buy books, there are posters and trinkets for the them to buy. If you do not want to buy anything, you will watch a movie while the others shop.                 
Students will need to bring in money to purchase items from the book fair. There is sales tax included on all purchases. The earnings from the book fair goes directly towards the library. It is used to purchase new books and necessities that will benefit the library. Also, there is a way for you to purchase online. All you need to do is ask for a slip with instructions at the library, then click on the link below to browse and shop online.           
The book fair presents the opportunity for anyone to find something he or she personally enjoys. There is a book out there for every child.                                                                
"I think the book fair is a great opportunity for students to get interested in reading," said eighth grade English teacher John Garlick.
Most students at this age feel that they are too old to read. This is because there are many 0ther things they would rather do. It  wouldn't hurt to read one book or maybe two. This is an opportunity to try reading, so please consider it.
View Comments(1)
About the Contributor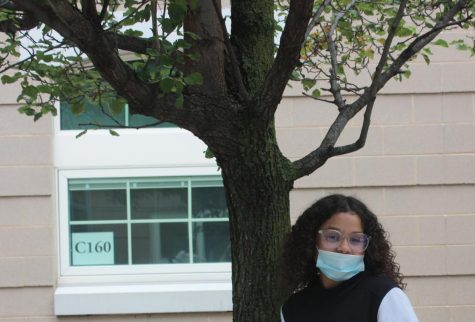 Taniyah Hicks, Reporter
Hi! My name is Taniyah. I am a reporter for Livewire. This is my first year being apart of news writing. Some of my favorite things to do is hang out with...