News Brief: Spring Physicals
Spring physicals will be taking place on Thursday, Feb. 23.
They will be held in A-Gym after school.
If students are interested in participating in a spring sport and they have not played a sport yet this school year, they will need to attend physicals with a completed physical packet. If students have played a sport this school year, they will need to turn in a completed recertification packet to their coach.
Attending physicals or turning in a recertification packet is required to play a spring sport. If you do not do this, you will not be able to tryout.
The spring sports that physicals or a recertification packet are required for are boys track, girls track, baseball, softball and cheerleading (tryouts for 2023/24 school year).
The times for the sports are 3-3:20 p.m. for girls track, softball and cheer and 3:20-3:40 p.m. for boys track and baseball.
If students are unsure if they want to try out for a sport, they should.
"You won't know if you like it or not if you don't try it," said head coach of the girls track team Sam Solomon.
Solomon has been coaching track for years.
Solomon said, "Track has provided me with an opportunity to work with hundreds of young athletes over the years. It is very satisfying to see an athlete attain their goals through hard work and dedication. It is nice to be part of that process."
As some of you might know Solomon is retiring after this year.
"I will not be coaching or helping with track after I retire. Although I have thoroughly enjoyed my years of coaching, I am looking forward to the new opportunities that await me," said Solomon.
Track and other sports could have a big impact on students lives now or in the future.
Solomon said, "You have an opportunity to get in great shape, make new friends and possibly find a lifelong activity."
Solomon had some advice he wanted to share with people that are possibly thinking about trying out for track or are trying out.
"There are 18 different events in track and field, and you will have a chance to try each one. You don't have to be the fastest or the strongest to be successful," Solomon said.
View Comments (1)
About the Contributor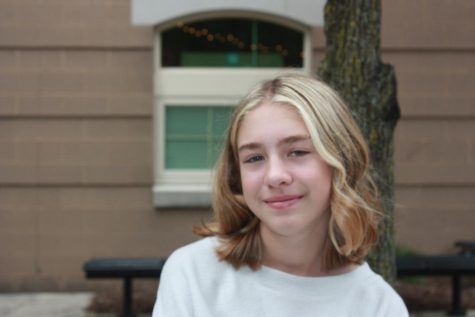 Sophia Moran, Reporter
Hello! My name is Sophia Moran and I am a part of the staff! I am a member of the student council, National Junior Honor Society and the varsity softball...