Multi-Sport Athlete Jayce Johnston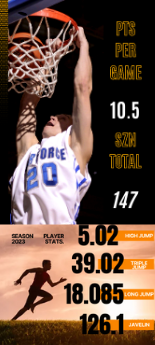 Imagine waking up at 6 a.m., going to school, then directly to a track meet until 8 p.m., and finally getting home just to practice basketball and work on homework until 11:45 p.m. This is the routine of eighth grader Jayce Johnston, a multi-sport athlete. He is an outstanding athlete and puts in enormous amounts of effort. 
Johnston was an essential part of the eighth grade maroon basketball team. He was a valuable and versatile player, taking advantage of his skills. Dribbling, passing and shooting were just some of the areas that he was exceedingly talented at to help his team. Quick thinking, awareness and hard-work led him to be as skillful as he is today. 
On both sides of the court, Johnston could make plays and find a way to break through the other team's defense or stop their offense. 
"Whether we were on offense or defense, Jayce would find ways to assist our team throughout the season by making winning basketball plays such as diving after loose balls, passing the ball to open teammates, grabbing rebounds and scoring points for our team," said one of his basketball coaches Trevor Palfey.
As well as being an outstanding individual player, he also brought motivation and leadership to his teammates. 
"Jayce was a team player that always did whatever was needed to be done for our team. He put his teammates and himself in the best possible position for success on the court," said Palfey. 
On top of being an extremely talented basketball player, Johnston is also an incredible track and field athlete. He specializes in jumping events, such as the triple jump, long jump and high jump. He leads the jumping team, being their most valuable jumper. As well as being an excellent jumper, he has started throwing javelin. 
He has improved on his skills a substantial amount compared to the year before and has a bright future in track ahead of him
"His jumping form has gotten a lot better from this season to last season. He's actually about a foot off the record, so he has gotten a lot better distance wise as well," said track and field coach Joshua Shultz.
As well as bringing skill to the team, Johnston also has leadership skills that can help bring up the team. 
Shultz said, "His plays and his actions are usually able to lift the team up, especially if we are down. When he performs well, it makes others want to perform at their best."
Overall, Johnston is an excellent team player, leader and puts in enormous amounts of effort towards athletics. If he continues to put forward the effort, he has a bright future ahead of him.
"I'm going to continue to do both. In the future, I plan to put in hard work and become the best player I can be," said Johnston
View Comments(1)
About the Contributor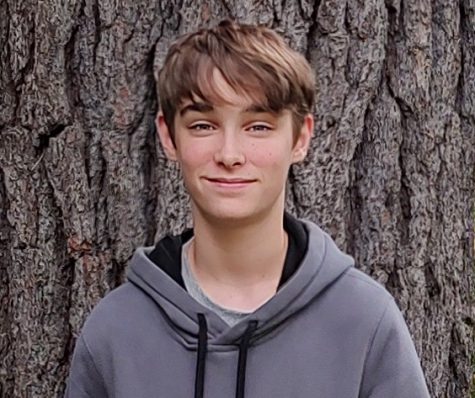 Conner Ryan, Reporter
Hello! My name is Conner Ryan. I am in eighth grade, and it is my first year in news writing. I play baseball and just enjoy being outside in general....