Multi-Sport Athlete Ezrah Witherspoon
Imagine waking up at 6:45 a.m, going to school until 2:40 p.m., going home for just long enough to finish homework, then to track practice, working out, practicing basketball at home and finally getting to bed at 10 p.m. or later. This is what a day looks like for multi-sport athlete Ezrah Witherspoon. He consistently puts in hard work and is an amazing athlete.
Witherspoon was a skilled and valuable player in the paint for the eighth grade maroon basketball team. His size and athleticism allowed him to play great defense as well as being a consistent scorer. This allowed him to play strong defense and make plays around the paint in games.
These skills helped him lead his team to wins during the season.
"Ezrah had a positive impact on his teammates by always being able to grab rebounds,  help on defense by blocking shots and score in the paint for our team during the season," said basketball coach Trevor Palfey.
He worked on his scoring abilities and having a more aggressive approach in games compared to former years.
Palfey said, "Ezrah has become more physical as a player and made great strides in becoming a stronger finisher around the hoop over the last year."
On top of being a talented basketball player, he also is a track and field athlete. He specializes in throwing events, such as discus, shot put and javelin.
He worked on getting stronger and perfecting his form from the previous season.
"He has gotten much stronger and more coordinated since last track season," said track coach John Chesney.
Even when he performs poorly, he does not give up.
"I tell myself, I could do better and I just reflect on everything that went down," said Witherspoon.
Not only does Witherspoon play basketball and throw in track, he also plays football.
Similarly to basketball and track, his size gives him a very big advantage in football. Witherspoon played on the line and was able to make plays that have given the team an advantage during games.
Even with Witherspoon's size, he is able to make quick and effective plays.
"He's a large eighth grader, which was very helpful on the line. And there were times where he could be very explosive. He made some big plays for us," said eighth grade football coach Sam Solomon.
As well as being good physically, he was also a positive influence and had a good attitude on the field.
Solomon said, "He really was a positive influence. He always attempted to do what the coaches asked."
Witherspoon hopes to continue in his sports until college.
"I hope I get a scholarship in college for one of those things. If not, I'll try to get in for engineering," said Witherspoon.
His athleticism, size and attitude all make him an incredible athlete, and if he works hard, he will have a bright future ahead of him.
"I believe that he has a lot of potential due to his size and attitude. His attitude has always been a good one, and that will carry him a long way in life," said Chesney.
Leave a Comment
About the Contributors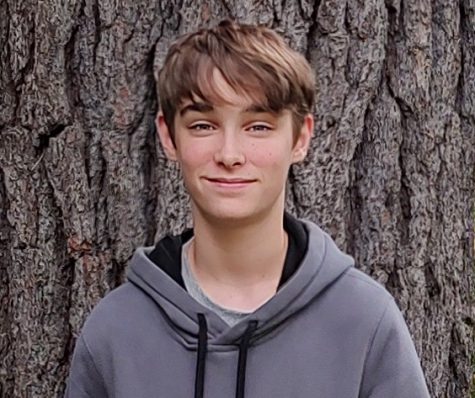 Conner Ryan, Reporter
Hello! My name is Conner Ryan. I am in eighth grade, and it is my first year in news writing. I play baseball and just enjoy being outside in general....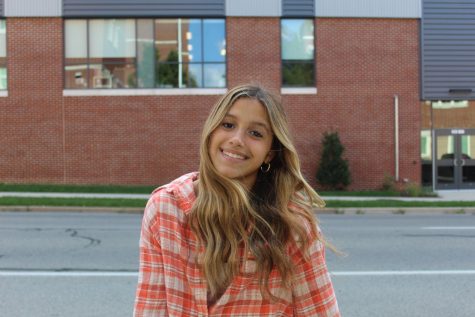 Vionna Jackson, Reporter
Hello! My name is Vionna Jackson, and I am an eighth grade reporter. I look forward to working with the news writing staff this year and gaining experience....