Dressing down for the dress code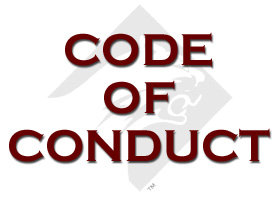 It's hard enough waking up so early. Then there's worrying about what is and what is not appropriate for school. Often I wake up and struggle over what to wear to school. As I am sure many other students do too. The problem is not that I don't have a wide variety to choose from, the problem is our school is very strict on what we can wear.
During the months of November, December, January, February, March and April students are not permitted to wear shorts or capris. It's an understandable rule considering during these months temperatures can reach below 20 degrees. But on the other hand if a student wants to expose themselves to sickness by wearing shorts they should be able to. Also the months of March and April can sometimes reach higher temperatures. If the temperature outside gets higher so should the pant length. Having to wear sweatpants and jeans on a hot sunny day is not fun for anyone.
Another major problem with the dress code is the prohibition of leggings and yoga pants. Leggings are pure comfort. Now, I am not talking about skin tight or see through, but leggings that are breathable should be allowed. Also yoga pants should be able to be worn. They flare at the bottom therefore the pants are not "skin" tight.We should be able to wear leggings and yoga pants because not being able to wear them limits students to just jeans and baggy sweatpants.
Students should also be allowed to wear tank tops. On hot days in September, April and June students should be allowed to not have to cover their shoulders. Students should be allowed to wear tank tops that are two inches, or three fingers  length. State College Area School District allows their students to wear tank tops that are the length of three fingers.
Last, Students should be permitted to wear shorts that are above the knee area. It is very difficult to find shorts that reach to the knees for girls. In State College Area School District and Hollidaysburg School District students are allowed to wear shorts that reach down to their fingertips. It is unfair that we should only be allowed to wear shorts that reach to the knee. If we followed the fingertip rule with shorts then maybe students could have more of a variety of clothes to choose from.
Leave a Comment