Festive Treat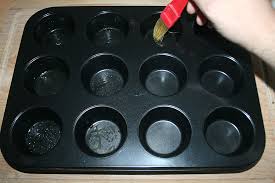 ~A dish to try on a holiday or a special/certain occasion~
 Birthday parties happen all the time so learning to make a special dish for a birthday party won't do any harm.  Try making a cake, cupcakes, brownies or even a different special treat for the party.  The most common but still a good idea to make for a birthday party would be brownie-peanut butter gems.  They take about 45 minutes to make and bake.  This recipe makes about 24 gems.  Store in an airtight container until ready to eat them again.
Ingredients:
Filling:
½ cup whipped cream cheese, at room temperature
¼ cup reduced-fat peanut butter
2 tablespoons granulated sugar
1 large egg
Brownie Batter:
24 mini paper baking cups
1 stick unsalted butter, cut up
4 oz. bittersweet chocolate, finely chopped
⅓ cup granulated sugar
¼ cup firmly packed light brown sugar
1 teaspoon pure vanilla extract
2 large eggs
⅓ cup of all purpose flour
¼ teaspoon of salt
½ cup chopped peanuts
Directions:
Make filling:
1. Beat together cream cheese, peanut butter, sugar, and egg in a large bowl on high speed until combined well; set aside.
Make brownie batter:
1. Preheat oven to 350 degree F and arrange rack in center. Line 1 (24-cup) mini muffin pan with baking cups. heat together butter and chocolate in a medium saucepan over moderately low heat, stirring until melted. Remove from heat; stir in sugars and extract until combined well. Add eggs, 1 at a time, stirring vigorously after each addition, until combined well. Add flour and salt; stir until just combined.
2. Divide batter among baking cups. Spoon filling into a small pastry bag fitted with a 1/4-inch plain tip. With tip slightly inserted into center of batter, pipe about 1 teaspoon filling into batter in each cup, allowing a small amount to show on tops. Sprinkle with nuts.
3. Bake until brownies are puffed and set, 12 to 15 minutes. Transfer pan to rack and let cool 5 minutes. Remove brownies from pan and place on rack to cool completely. (can be made ahead. Store in an airtight container, chilled, up to 2 days.  Bring to room temperature before serving.)
Leave a Comment