Drama Queens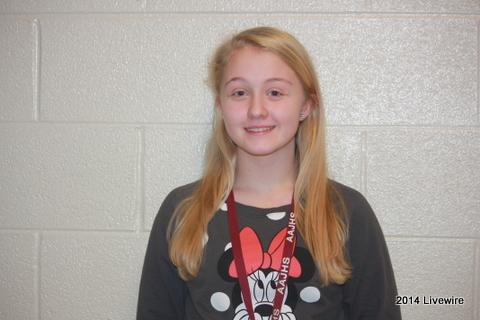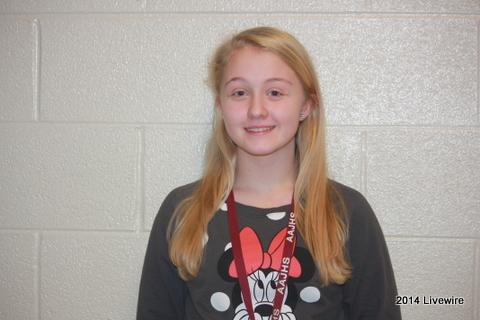 Weekly post with information on the girls of drama
Maddie Miller is this week's Drama Queen of Week.  She is involved in the school's drama classes.
For drama Miller enjoys skits and monologues.  Along with that, she enjoys studying the history of drama. In one of the skits they performed, she liked playing a kindergarter that claimed to see a murderer.  She is proud to say she has a 100% in drama, and she'd recommend it because it's easy if someone takes it seriously.  She believes her strengths are improvisation and her weaknesses are taking large exams on the history of drama.  For the school Miller has been involved in Lady Lions Basketball since seventh grade as a point and wing guard.
Her favorite actress is Christina Aguilera.  She stars in one her of favorite movies Burlesque.  She stated that her favorite play was Legally Blonde because it relates well to her physical appearance and personality.  It also is an entertaining play that talks about prejudice.
"Drama is a great place to earn more confidence in oneself," Miller said.
Leave a Comment