What's the 411?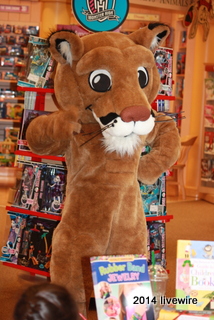 School Clubs
Mathcounts – finished second in Regional Competition Saturday, Feb 1. at Penn State Altoona
Drama Club – stage crew needed for upcoming production of Peter Pan Jr.
TSA – Ninth grader Tyler Rispoli finished first place in leadership strategies with a team of ninth graders Malia Schimminger and Casey Rispoli, second in flight. Ninth grader Hannah Brown placed first in promotional design. Eighth grader Vanessa Gil finished second in digital photography, inventions and innovations.
Literary Magazine – now accepts submission of photos, drawings, painting, poems and stories by students
Reading Club- next meeting held February 11 from 3-4 p.m. in the lobby area, hoagie pickups also scheduled for this day
Sports
Seventh and Eighth White Girls' Basketball – eighth grade team currently undefeated
Seventh and Eighth Maroon Girls' Basketball – seventh grade home game vs. Forest Hills Friday, Feb. 7, girls lost 27-37; eighth grade home game vs. Forest Hills                                                                             Friday, Feb. 7, girls won 45-39
Ninth Grade Girls' Basketball – upcoming home vs. Huntingdon Thursday, Feb. 13
Maroon Boys' Basketball – home game vs. Altoona White Boys' Basketball Team Tuesday, Feb. 11, boys won 41-32; game against Mifflin County rescheduled for Friday, Feb. 14
White Boys' Basketball – home game vs. Mifflin County  Thursday, Feb. 6, boys lost 50-44; home game vs. Altoona Maroon Boys Basketball Team Tuesday, Feb. 11, boys lost 41-32
Wrestling- away match against Westmont Tuesday, Feb. 4 was canceled; season ended with a 10-3 record
Softball – open gyms starting Tuesday, Feb. 4 and Thursday, Feb. 6, continuing following Tuesdays and Thursdays; parent/athlete meeting Feb. 18 at 7 p.m. in the Penn Lincoln Gymnasium for all ninth graders wishing to play
Eligibility due to Mr. Rhodes Thursdays at 2:00 for all high school athletes; this week, eligibilities need to be turned in on Wednesday due to the four day week
Seventh and Eighth Grade Track – all seventh and eighth graders wishing to participate in spring track should attend the parent/athlete meeting Thursday, Feb. 13 at 6:00 p.m. in the AAJHS Fieldhouse
School Events
Western Day rescheduled from Jan. 31 to Feb. 28 due to the Hoops for Jack event
The Barnes & Noble Book Fair raised $1,014, turnout increased in terms of last year's $363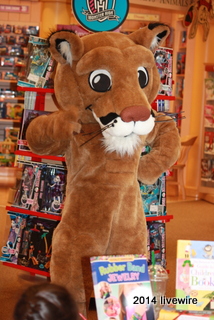 Next Spirit day scheduled for Wednesday, Feb 12, tailgate after school in Cafeteria 2 from 3:30-4:30
Sweethearts dance held Thursday, Feb. 13. Tickets go on sale next week from 7 – 7:30, Tuesday for students A-K and Wednesday for students L-Z. Students who miss these two days can buy tickets on Thursday.
Next lollipop sale scheduled for Thursday, Feb. 13
Hoops for Jack event sold 2,100 t-shirts and raised $9000
Feb. 19 will be the 100th day of school.
Roar store open on Tuesday and Thursday from 7 – 7:40 a.m.
Students can currently buy ninth grade class t-shirts for $10
Music Department
Several students in eighth and ninth grade orchestra attended a music festival at Park Forest Middle School on Saturday, Feb. 1. Four students auditioned and one got first chair bass. Participants will no longer have to attend after school practices.
County Band will meet at Northern Bedford County High School on Wednesday, Feb. 12. Several eighth and ninth grade students will attend.
County Chorus performs this month for the high school students at Hollidaysburg High School. Three ninth graders made it.
The Orchestra performed at the Park Forest Middle School in State College. Several students received chair positions.
Leave a Comment