Drama Queens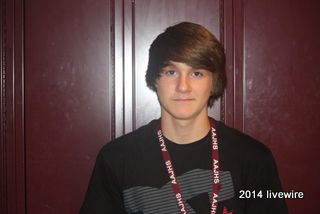 This week's drama king of the week is Shane Rhone.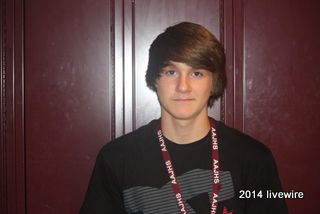 He has recently been seen in the school's production of Peter Pan Jr. as the crocodile.  At the high school Rhone has helped in some productions too.
Outside of plays he is also in the class.  For the class Rhone learns vocabulary for drama, play games to help improve their skills,and watching musicals and other play productions.  Some of the games the class does are  Evolution, Bang, and Space Jump.  These are all improv exercises.  Another game that Rhone likes is Frog and Fly.  The game starts with a circle of students and one is in the center acting as the fly.   Somebody in the circle is a frog and they stick their tongue out when the person in the center isn't  looking.
Rhone's best at improvisation activities but has trouble with memorizing lines or monologues.  For the class they did individual monologues.  Rhone's was on Dinner for Schmucks as the character of Barry.  Dinner for Schmucks is also a movie.  In the movie the character rhone portrayed was played by the famous comedian Steve Carell.
"Drama makes me be more outgoing," Shane Rhone said.
Leave a Comment