School prepares for Relay for Life event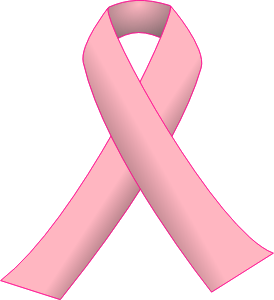 The junior high will be participating in the Relay for Life event this year. Throughout the rest of the school year, a committee is planning multiple activities to raise money for the event. The junior high will not only have a team participate but is trying to build interest and raise money through preliminary efforts.
According to the American Cancer Society, each year, more than 4 million people in over 20 countries raise much-needed funds and awareness to save lives from cancer through the Relay For Life movement. This event is to honor those who fought or are fighting cancer.The Relay for Life event raises money for cancer awareness as well. Relay for Life is an event where participants camp out overnight with a team, or just a couple people, and take turns walking, or running the track to remember people who have or had cancer.
"Events are up to 24 hours long, and because cancer never sleeps, each team is asked to have at least one participant on the track at all times," a representative from the American Cancer Society said.
 The junior high is going to be doing many different things to be involved in the Relay For Life event on June 12-13, 2015. Teachers in the school will start taking actions very soon to raise money for Relay for Life.
 "Anyone in the school can get involved. An email was sent out to teachers asking if anyone was interested in being on a team. We would like to have a student team, as well," eighth grade teacher Robyn Disabato said.
 "The event will be held at Mansion Park from 11a.m.-11a.m.  We plan to have multiple teams through the school," Principal Lori Mangan said.
 The junior high will have a banner that students and staff  will be able to sign, "in memory of," for a donation of $1. This will take place the last week of school, June 1-3. All proceeds will be donated toward Relay for Life.  The banner will then hang during the event at Mansion park.
 They will also be selling different colored ribbons to honor those who battled cancer for $1 to wear throughout the day.
 Feb. 5, 2015 there is a maroon boys' basketball game against Hollidaysburg at the Junior High, this will be a "pink game." Students are asked to wear any and everything pink in support of Breast Cancer.
 Music Department Director, Kent Martin, is also taking actions in this event.
 "The band will be playing throughout the game, during half time and during the quarters," Martin said.
 During the game, music department parents will be selling 50/50 tickets.
 "Parents will be selling the 50/50 tickets throughout the game and proceeds will go to Relay for Life," Martin said.
 "As of now, there is no exact date, but the school will be selling pink tee-shirts to support breast cancer, as well. Students and staff who purchase the shirts will be asked to wear them on April 2, 2015 to support the cause," Mangan said.
Leave a Comment