Students should take time to preview books during book fair
During the first two weeks of December, a Scholastic book fair took place during school. The students went down during English class.
During this time, many students neglected the time they had to look at or buy books during the book fair. While some claim not to have money to spend they should think about this.  Instead of going to Sheetz to buy a lot of things for a lot of money, they could have gotten a book to read during class in reading workshop that would have been cheaper. This could have led students to get better grades in English.
During the book fair, some students didn't bother to look at the books and went straight to the movie in the back. Even if students took one book from the shelf, they may have found something that they may have been interested in. If students were not able to buy a book because of money shortages, the students could have found something they were interested in. They could then consult the librarian or an English teacher about something that student may be interested in the school, public or teacher libraries. 
Something that could happen if students took a minute to look at the books is some would find one that they like. If this were to happen, the students could read the book for reading workshop. Some of the books that were available that may have interested the student body were The Forgotten Girl, Allies, Wildfire, Guts, Rated and The Fear Zone. 
If students bought a book, students could have something to do during free time other than talking during class. Talking during class disrupts the class and distracts other people. If students had a book they like, they could read that book instead of talking.
This is not to say that all students neglected to look at the books. Some took the time and looked around for something they might like. Some even made a purchase at the book fair that wasn't a poster. 
All profits made from the book fair stayed in the school library and are for new books to last through the years.
"Over $5000 dollars in books and merchandise were sold at the fair this year and that was just in five days,"  librarian Justina McCaulley said.
Leave a Comment
About the Writer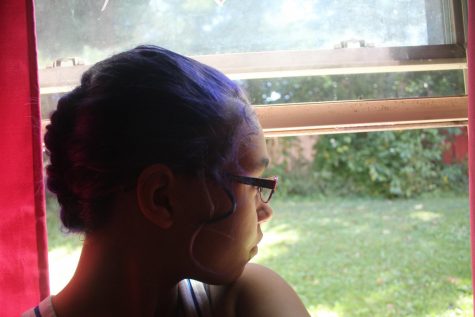 Myah Lear, Reporter
Hi! I am Myah Lear. I am a freshman and part of the AAJHS Livewire staff. I have played viola since the fourth grade. In elementary school, I participated...