Sipes goes undefeated
Throughout the year, athletes compete to become better than one another. Luke Sipes was undefeated last year and is on his way to another undefeated wrestling season.
"Sipes has a will to win that is unmatched.  He outworks everyone and therefore out-wrestles everyone. He has technique which comes with quality experience and strength that comes from work ethic.  When you can combine those factors, you see a lot of points and a lot of pins," Head Coach Cameron Kyle said.
Sipes puts in extra hours of practice, sometimes even practicing after a scheduled practice.
"Luke is an all-around great wrestler to have in our program. He has a winning mentality that is hard to find. He constantly wants to out-wrestle his opponent, and strives to be the best that he can be in practice and in matches," Coach Danny Querry said. 
Luke is valued by his teammates. They can always depend on him.
"Wrestling with him pushes me to be the best I can be. He has also pushed me since day one and put me under his wing to help me get better and be the best I can be," ninth grade wrestler Mason Walk said.
"The way he is committed to the sport and his drive to win is very inspiring.  This motivation reflects onto me and inspires me to do well and to work hard to become a successful wrestler," eighth grader Wyatt Young said.
Sipes has a wrestling mentality.
"I train probably three or four more practices more a week. I work-out at my house; I am a year around wrestler.  I'm always eating healthy. I'm always watching what I'm putting in my mouth," Sipes said.
"He is a great representation of what we stand for.  He is humble, respectful, hard-working, athletic and an overall success," Kyle said.
"When I wake up I'm thinking about what I'm going to eat for breakfast.  I make sure its healthy. I practice everyday after school. Sometimes I practice after practice.  When I'm at lunch, I can't just eat whatever; I've got to eat not a lot of carbs, low calorie foods and water," Sipes said.
Coaches and teammates are looking for another undefeated season from the star athlete.
"If Luke loses more than one match this year I will be very surprised. I think he has a chance to go further than last year," Coach Josh Shultz said.
Leave a Comment
About the Writer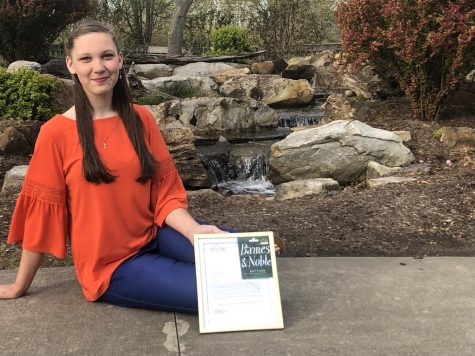 Danielle Bardelang, Reporter
Hey! I'm Danielle Elizabeth Bardelang, a freshman at AAJHS. I hold the titles of Student Council Vice President, National Jr. Honor Society (NJHS) President...