Substitutes in for long periods of time
Throughout the school year, some teachers are absent for different periods of time. Long term substitute teachers take positions of all sorts to make sure students are able to continue their education without their everyday teacher. 
Long-term substitutes are the substitutes who have a teaching position for more than a couple days at a time.  
Sami Cessna is currently substituting for ninth grade biology teacher Jill Rutter.
"While it's upsetting to take over for a teacher because of a health issue, I am thrilled to be teaching science again. My certification is in science, so it's always great to be in a subject you feel comfortable with. Also, Mrs. Rutter was actually my ninth grade biology teacher so to now be filling in for her is a unique experience," Cessna said.
Betsy Cron is currently substituting for ninth grade English teacher Alyssa Hetrick.
"I like taking long term coverages; it helps me get to know a group of students really well. It is great having a team of teachers to talk with and problem solve," ninth grade substitute Cron said.
In some cases, students can be influenced by the change of teachers. 
"I enjoy having Mrs. Cron, but I really miss Mrs. Hetrick because I didn't have her for a long period of time and she seemed to stick out more than any other teacher," ninth grader Jeffrey McCulloch said.
Substitutes must prepare for the long-term position.
"I originally went to college for education, then changed my major part way through school. After working in politics for five years in Washington DC, I still felt a sense of regret over not becoming a teacher. I decided to move back to Altoona, and I became a substitute while I worked on obtaining my teaching certification," Cessna said.
Leave a Comment
About the Writer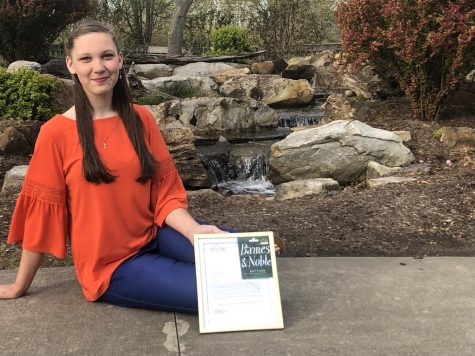 Danielle Bardelang, Reporter
Hey! I'm Danielle Elizabeth Bardelang, a freshman at AAJHS. I hold the titles of Student Council Vice President, National Jr. Honor Society (NJHS) President...