Taking care of siblings during pandemic
Caronavirus has forced many students into their homes.
During these times, parents may still be working and students are left to take care of siblings.
"I love getting to actually spend time with them and make sure they're having fun and doing some school work," ninth grader Mykenzi Doran said. 
Doran is currently watching over three younger siblings at least an hour or two a day.
"I just try to keep in mind that this is temporary and that everything will be okay. I wish I could go places and hang out with people. It feels like it's been forever since I've actually gotten out of the house," Doran said.
Doran finds ways to keep her siblings occupied while she works on her own school work.
"It's been a lot harder to take care of them because we can't really go outside. Inside, there's not much they like to do. Watching a movie together or coloring is what always seems to keep them busy," Doran said.
Some students are left to take care of siblings for eight or nine hours a day.
"I have two siblings that I take care of. I take care of them eight to nine hours at a time when my mom works," ninth grader Henry Lohsl said.
Being off many consecutive days can make taking care of siblings even harder.
"I have to watch them more often and the virtual work from school is only making that harder because I have to juggle work and watching two kids," Lohsl said.
Students are finding ways to escape from the chaos and confusion.
"When they frustrate me, I put in my headphones and listen to a couple minutes of music to calm me down. I wish I could go out with friends when my mom is off because it would give me a break from my siblings whereas when she's home I still have to hang out with them," Lohsl said.
Leave a Comment
About the Writer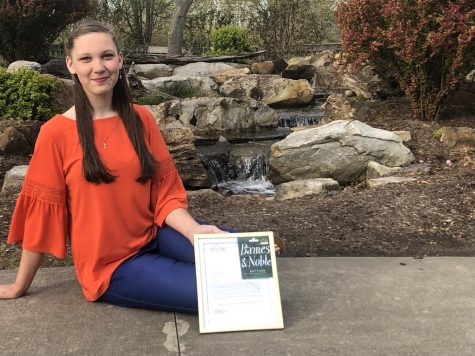 Danielle Bardelang, Reporter
Hey! I'm Danielle Elizabeth Bardelang, a freshman at AAJHS. I hold the titles of Student Council Vice President, National Jr. Honor Society (NJHS) President...